8:00 AM - 1:30 PM 7th Dec 2018
2755 East Napier Avenue
49022 MI
United States
The 10th annual Chili Cook-Off at the Mendel Center at Lake Michigan College will be on Friday, December 7. Each team will create their own chili and be judged by a panel of industry professionals including LMC's Chef Instructor Luis Amado. Awards will be presented to the first through fifth place teams. Fourteen students have also submitted their online portfolios to be judged for professionalism as well as their ability to appeal to potential employers.
WHEN
Friday, December 7, 2018
Competition begins at 8:00 a.m.

Awards are presented at 12:30 p.m.

Event concludes at 1 p.m.
WHERE
The Mendel Center at Lake Michigan College
Grand Upton Hall
2755 E. Napier Avenue, Benton Harbor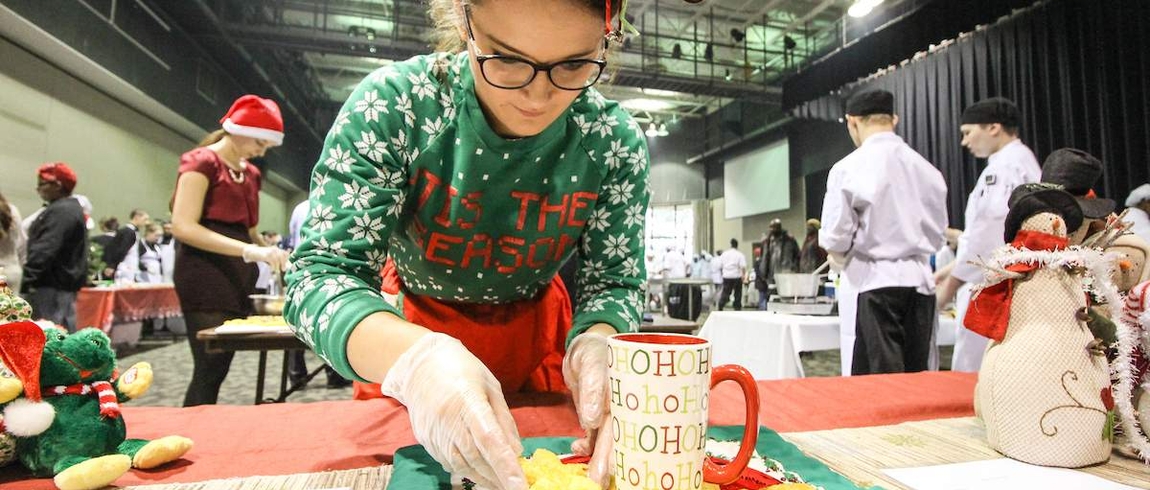 Add to Calendar
2018-12-07 08:00:00
2018-12-07 13:30:00
2018 Chili Cook-Off
The 10th annual Chili Cook-Off at the Mendel Center at Lake Michigan College will be on Friday, December 7. Each team will create their own chili and be judged by a panel of industry professionals including LMC's Chef Instructor Luis Amado. Awards will be presented to the first through fifth place teams. Fourteen students have also submitted their online portfolios to be judged for professionalism as well as their ability to appeal to potential employers. WHEN Friday, December 7, 2018 Competition begins at 8:00 a.m. Awards are presented at 12:30 p.m. Event concludes at 1 p.m. WHERE The Mendel Center at Lake Michigan CollegeGrand Upton Hall2755 E. Napier Avenue, Benton Harbor
2755 East Napier Avenue Benton Harbor, MI 49022 United States
Lake Michigan College
localhost@localhost.com
America/New_York
public