Bring the classroom to you! Lake Michigan College offers hundreds of courses in a convenient, online format. You'll get all the attention and all the education with none of the driving to campus!
What is Distance Education?
Distance Education is any course in which at least 75% of the course is delivered online. Below are the two types of distance education methods:
Internet Courses
Any course in which 100% of the required content is delivered online. Online classes from Lake Michigan College allow students to attend classes from home, office, or anywhere with access to a computer and high-speed Internet service. In online courses, students submit assignments electronically over the Internet and interact with their instructors and other students via email and online discussions. There are no specific meeting times, however, students must have access to a computer and log in regularly. Students may be required to take examinations in an approved environment where appropriate test security and supervision is available. Some courses require online exams to be taken under the supervision of an approved proctor, an educational official who supervises a student during an exam. While most local proctoring services are free, some may charge small fees. Additional details are below. There is a reduction in seat time in these types of courses.
Hybrid Courses
Any course in which 75-99% of the required course content is delivered online. These courses have significantly reduced seat time with some attendance/meeting requirement. Instructors decide on whether the meeting will be online or on-campus. Attendance is specifically stated and explained in the course schedule and in the course syllabus (e.g., the course may meet once a week for fewer contact hours than traditional courses.)
Virtual Learning Environment (VLE) Courses
These courses meet on campus but also have an option to participate online, either by attending remotely or by watching recorded class sessions. Students and instructor are engaged in learning activities simultaneously. Learning activities can include a broad range of methodologies, such as lecture, discussion, group projects during class time, labs, studio, videos, video conference discussions, document sharing and editing, etc. The class meets in-person at scheduled campus locations, but students can join in live from other locations via Zoom, Kaltura or other tools. Classroom meetings will be live-streamed for registered students and recordings posted on the course page in Canvas. There is no reduction in seat time in these types of courses.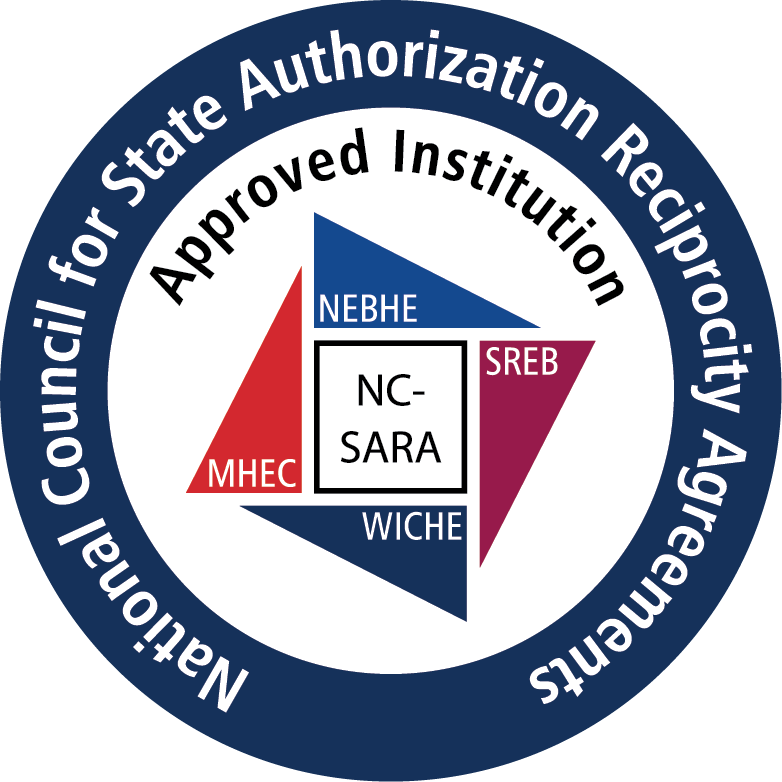 Lake Michigan College has been approved by the state of Michigan to participate in the National Council for State Authorization Reciprocity Agreements. NC-SARA is a voluntary, regional approach to state oversight of postsecondary distance education. 
Just five steps to become a student
Ready to get started?
Connect with us! Request more information or apply today, and we'll send you everything you need to begin your journey at LMC.