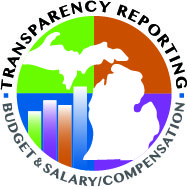 State and federal reporting documents can be found at the following pages:
These materials are required by the State of Michigan and include budgeting and expense reports and projections, contracts and audits.
The Higher Education Act of 1965 requires Lake Michigan College to provide information useful for helping students evaluate a school, including privacy information, services for students with disabilities, cost of attendance and refund information, transfer details, student outcomes and more.
Enrollment data is provided for the most recent semester available.
Completion, transfer and graduation rates for the most recent cohort available.
Funding, applications, budget and expenditure reporting for emergency COVID-19 student grants.