Michigan Reconnect
It's never too late to learn!
Whether you're starting college for the first time, or coming back to finish your degree, NOW is the time to reach your education and career goals with the Michigan Reconnect scholarship.  
Michigan Reconnect covers community college tuition and fees* for adults who want to earn an associate degree or skills certificate.  
To be eligible, you must:
Be at least 25 years old when you apply
Have lived in Michigan for a year or more
Have a high school diploma or equivalent
Have not yet completed an associate or bachelor's degree
Be eligible to complete a FAFSA
If you'd like to earn your high school diploma or equivalent, contact the Educational Opportunity Center.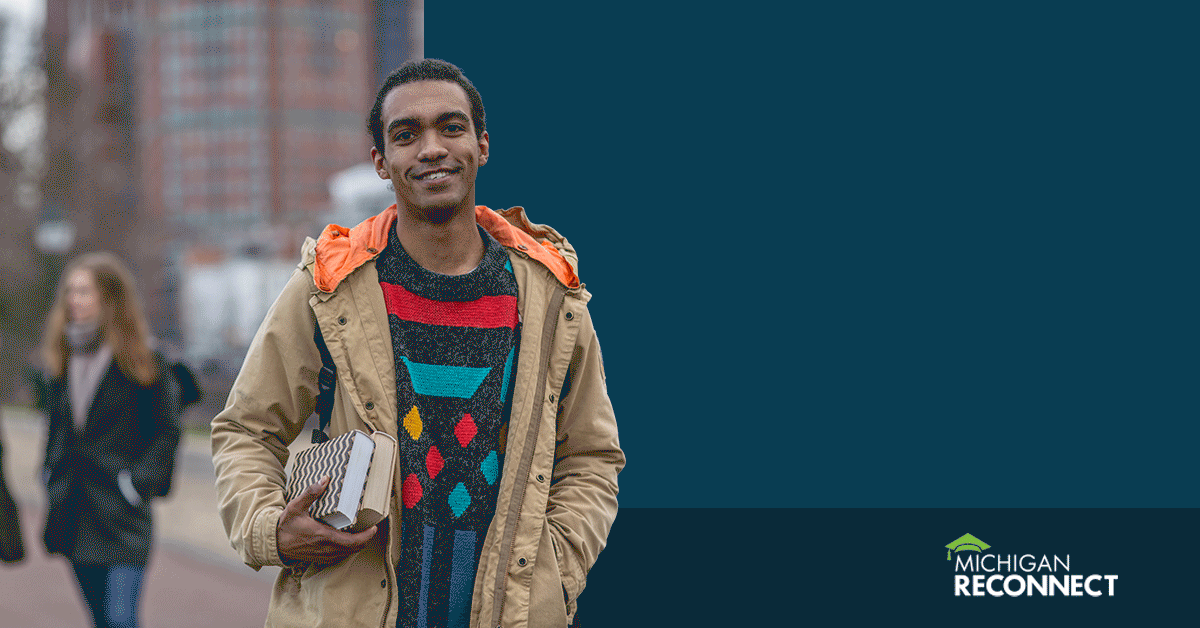 How to get started
For more information and frequently asked questions, visit the Michigan Reconnect program webpage. 
Earn $7,500 more per year with a two-year degree
75% of Michigan jobs require education beyond high school
*Reconnect will ensure that following items will be free to you:
In-district tuition - Free
Mandatory fees (fees charged to all students per semester or per hour) - Free
Contact hours (extra charges for certain courses and programs) - Free
Note: If you are an out-of-district student, Reconnect will pay the in-district portion of your tuition but you will have to pay the additional amount charged to out-of-district students. We can help you estimate costs that are not covered by Reconnect to avoid any surprises when you receive your first bill.