Foundation's Winner's Circle 29 Benefit Auction helps students attend college 
February 7, 2019
Lake Michigan College Foundation will host the 29th Annual Winner's Circle Benefit Auction at 5:30 p.m. Saturday, March 2 in The Mendel Center's Grand Upton Hall on the Benton Harbor campus. 
 
Tickets to this year's Motown themed event include an evening of cocktails, dinner, live musical entertainment, and the opportunity to bid on auction items such as a VIP package for four to the March 10 NBA game between the Detroit Pistons and Chicago Bulls at Little Caesars Arena in Detroit and two tickets for the June 21 Rolling Stones concert at Soldier Field in Chicago with two nights at The Ritz-Carlton Water Tower Place. 
 
Since 1988, LMC's Winner's Circle Benefit Auction has raised funds to provide scholarships to students who might not otherwise be able to attend college. The event raises more than $100,000 annually for the Winner's Circle Endowed Scholarship, bringing its total value to $4 million. Along with contributions from individuals and organizations, more than $300,000 is raised annually for scholarships. Since 1991, the Winner's Circle Endowed Scholarship has awarded more than $1.5 million in scholarships to thousands of students.  
 
"The Lake Michigan College Foundation changes lives," Winner's Circle Executive Committee Co-Chair Kristy Proos said. "Those few simple words are the reason why the annual Winner's Circle auction is so important. Many students rely on foundation scholarships to offset tuition costs and open the doors to new opportunities.  Over the last 29 years, the auction proceeds have enabled thousands of students to pursue higher education which ultimately drives higher incomes, successful businesses, and a better quality of life." 
 
The Cook Nuclear Plant has sponsored the Winner's Circle "Fund-A-Need" portion of the event since 2012. Their matching gift of $10,000 combined with gifts of auction attendees, has raised more than $100,000 in support of the Veteran's Education Assistance Fund. This year, funds raised during the "Fund-A-Need" portion of the live auction will support both the Veteran's Education Assistance Fund and the Academic Innovation Fund. 
 
The Veteran's Education Assistance Fund provides qualifying veterans, those actively serving in the armed forces, or dependents of those currently serving with support beyond that provided by the G.I. Bill. Funds may be used for everything from late benefits to books to unanticipated transportation and living expenses. The Academic Innovation Fund, meanwhile, addresses the challenges and changing needs in the classroom, providing funding to faculty to explore new approaches to teaching and learning. 
 
Barnes & Noble College Bookstores, WFF Facility Services, Cummings, McClorey, Davis & Acho and Progressive AE also have combined to provide a match up to $8,500 for contributions to the Student Success Fund, which provides money to students with emergencies such as unanticipated childcare expenses or an essential car repair that would otherwise keep them from campus. 
 
"Southwest Michigan is blessed by amazing educational institutions that increase the success of all business and industry here in our region," Winner's Circle Executive Committee Co-Chair John Proos said. "The profitability and productivity of our communities can be directly attributed to Lake Michigan College and the students who continue their education beyond high school. I encourage all of Southwest Michigan to invest in our own success by supporting the students who will soon fill the talent gap that exists in nearly every sector of our state." 
 
Tickets for the Lake Michigan College Foundation's 29th Annual Scholarship Auction are now available for $150 if purchased by Feb. 11, and $175 starting Feb. 12. Attending with family and friends? Tables of 8 to 10 are still available. Don't forget to purchase a raffle ticket for a chance at $10,000. Only 300 raffle tickets will be sold. 
 
The support provided to the Winner's Circle, whether through ticket sales, the raffle or a contribution, makes a difference in a student's success at Lake Michigan College. 
 
"Each year, the Winner's Circle Endowed Scholarship is awarded to hundreds of students, many of whom, without these scholarships, would not be able to attend college," LMC Foundation Executive Director Mary Klemm said. "None of this would be possible without the generosity of individuals and organizations in the region who support the Winner's Circle Benefit Auction. It is because of this generosity that these students have an opportunity to realize the dream of a college education." 
 
Learn more on the Auction web page.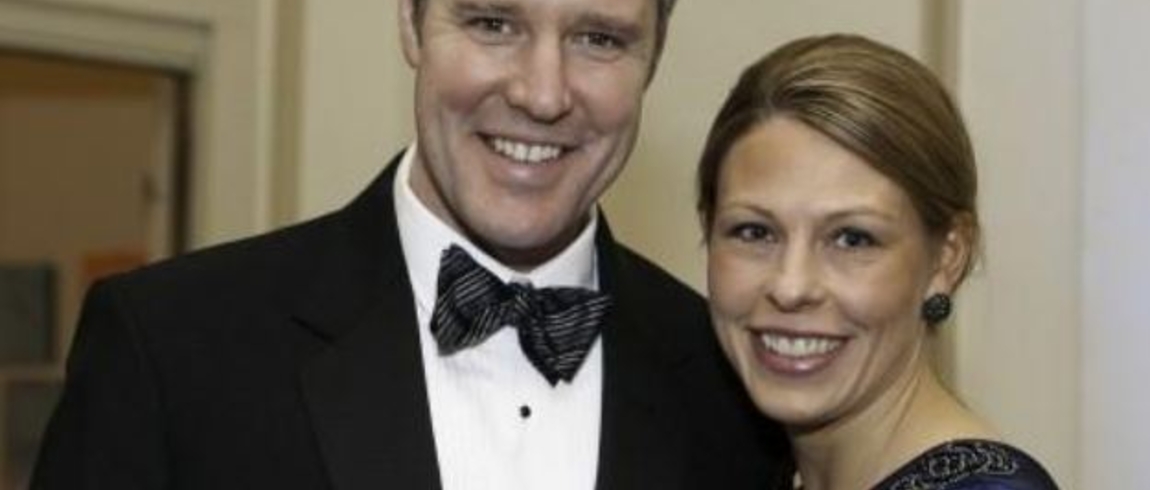 Co-chairs John and Kristi Proos (photo Greg Rizzo)
Media Contact