8:00 PM 22nd - 5:00 PM 24th Mar 2019
1100 Yore Ave.
The Mendel Center Mainstage
49022 MI
United States
The Lake Michigan College Performing Arts Department presents its Spring production, "Sister Act," the feel-good musical comedy smash featuring original music by Tony-and-eight-time Oscar winner, Alan Menken, at 8 p.m. March 22 and 23, and 3 p.m. March 24 on The Mendel Center Mainstage on LMC's Benton Harbor campus.
With lyrics by Glenn Slater and book by Cheri Steinkellner and Bill Steinkellner, "Sister Act" is based on the 1992 hit film starring Whoopi Goldberg. When disco diva, Deloris Van Cartier, witnesses a murder, she is put in protective custody in the one place the police are sure she won't be found – a convent. Disguised as a nun, she quickly finds herself at odds with both the rigid lifestyle and the uptight Mother Superior. Using her dance moves and singing talent to inspire the choir, Deloris breathes new life into the church and community but, in doing so, blows her cover. As the gang gives chase, they soon realize they are not only going up against Deloris, but the power of her newly found sisterhood.
Tickets are $18 for adults, $12 for seniors, and free for LMC faculty, staff and students. Tickets also are free for all students age 18 and younger with a valid school ID. Students can reserve their free tickets by calling the LMC Box Office at (269) 927-8700, and pick up their tickets by showing their ID at will call.
"Sister Act" is presented through special arrangement with Music Theatre International (MTI). All authorized performance materials are also supplied by MTI.
Contact the Lake Michigan College Performing Arts Department at (269) 927-8876 or visit www.lakemichigancollege.edu/arts to learn more about the college's performing and visual arts programs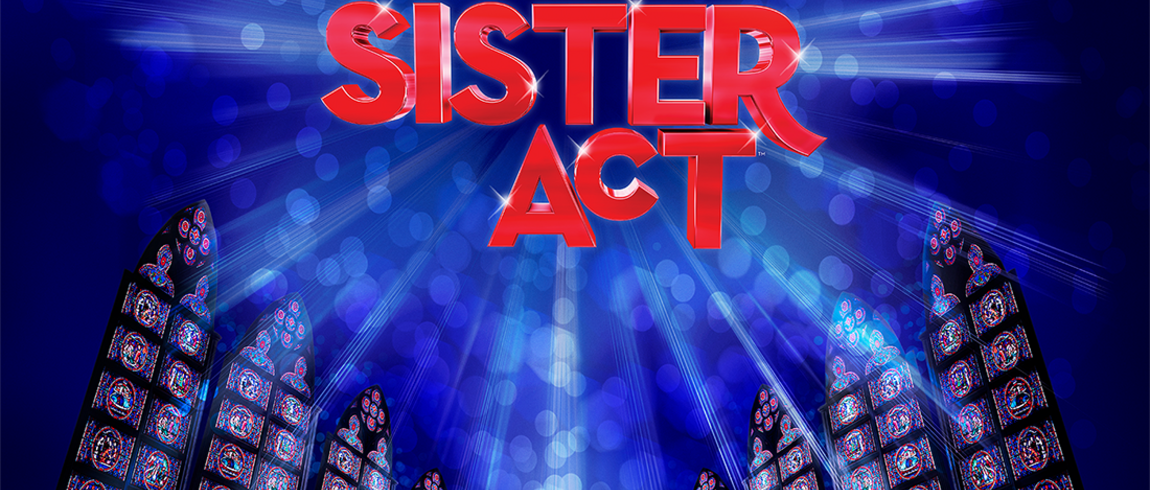 Add to Calendar
2019-03-22 20:00:32
2019-03-24 17:00:01
"Sister Act"
*/ The Lake Michigan College Performing Arts Department presents its Spring production, "Sister Act," the feel-good musical comedy smash featuring original music by Tony-and-eight-time Oscar winner, Alan Menken, at 8 p.m. March 22 and 23, and 3 p.m. March 24 on The Mendel Center Mainstage on LMC's Benton Harbor campus. With lyrics by Glenn Slater and book by Cheri Steinkellner and Bill Steinkellner, "Sister Act" is based on the 1992 hit film starring Whoopi Goldberg. When disco diva, Deloris Van Cartier, witnesses a murder, she is put in protective custody in the one place the police are sure she won't be found – a convent. Disguised as a nun, she quickly finds herself at odds with both the rigid lifestyle and the uptight Mother Superior. Using her dance moves and singing talent to inspire the choir, Deloris breathes new life into the church and community but, in doing so, blows her cover. As the gang gives chase, they soon realize they are not only going up against Deloris, but the power of her newly found sisterhood. Tickets are $18 for adults, $12 for seniors, and free for LMC faculty, staff and students. Tickets also are free for all students age 18 and younger with a valid school ID. Students can reserve their free tickets by calling the LMC Box Office at (269) 927-8700, and pick up their tickets by showing their ID at will call. "Sister Act" is presented through special arrangement with Music Theatre International (MTI). All authorized performance materials are also supplied by MTI. Contact the Lake Michigan College Performing Arts Department at (269) 927-8876 or visit www.lakemichigancollege.edu/arts to learn more about the college's performing and visual arts programs
1100 Yore Ave. The Mendel Center Mainstage Benton Harbor, MI 49022 United States
Lake Michigan College
localhost@localhost.com
America/New_York
public