Visual & Performing Arts, Mendel Center preparing for second act
November 25, 2019
This fall, LMC's Visual & Performing Arts Department has presented the ghostly gala, The Deathly Hallows: A Howl-O-Ween Choral Concert & Costume Party, and staged Ike Holter's poignant play Exit Strategy.
The semester's second act kicks off with the annual Holiday Collage Concert on Dec. 3 in The Mendel Center's newly renovated Grand Upton Hall.This festive showcase features individual performances by LMC's music, dance and theatre students, as well as pieces from the LMC Choirs and Jazz Band. New this year is the addition of Harbor Lights, LMC's contemporary a cappella group, Tailwinds, the instrumental chamber ensemble, and the LMC Dancers performing pieces from The Nutcracker.
An Instrumental Music Concert, featuring the LMC Jazz Band and Tailwinds ensemble, will be held that same week, on Dec. 5 on The Mendel Center Mainstage. The evening includes jazz standards, concert band and chamber ensemble repertoire as well as a reprise of holiday selections.
Both events are free, with a suggested donation of $5 or a new, unwrapped toy to donate to Toys-For-Tots.
Upcoming Visual & Performing Arts Events
Holiday Collage Concert; 7 p.m. Dec. 3; Grand Upton Hall  
Instrumental Music Concert featuring LMC Jazz Band & Tailwinds; 7 p.m. Dec. 5; Mainstage
Southshore Band Holiday Concert; 2 p.m. Dec. 8; Mainstage
Choral Concert; 4 p.m. Feb. 23, 2020; Hanson Theatre
Spring Musical, "The Pajama Game"; March 27-29, 2020; Mainstage
Choral Concert; 4 p.m; Apr. 19, 2020; Mainstage
Southshore Band Spring Concert; 2 p.m. Apr. 26, 2020; Mainstage
Instrumental Concert; 7 p.m. Apr. 26, 2020; Hanson Theatre
The Mendel Center 2019-2020 Season
The Mendel Center at Lake Michigan College presents the 28th season of Mainstage performances with world-class entertainment that spans the spectrum of Broadway, music, dance, cirque, family programming, and comedy.
Among the upcoming headliners are improv comedy from Colin Mochrie and Brad Sherwood, the debut tour of The Elf on the Shelf: A Christmas Musical, a special engagement featuring The Manhattan Transfer with the Southwest Michigan Symphony Orchestra, and Winter Delights Festival, a day-long indoor music, art, food, craft beer, and wine festival.
Economic Club of Southwestern Michigan Speakers Series
The Economic Club of Southwestern Michigan Speakers Series provides our community with the opportunity to go beyond the surface of current events. By inviting diverse viewpoints from a wide range of experts and newsmakers, community members are exposed to ideas that promote healthy discussion and inspire creative approaches to challenges and opportunities.
High school and college students are offered once-in-a-lifetime opportunities to meet some of the world's most influential figures. Scheduled speakers include
Mitch Albom (Dec. 2), Nic Sheff (Feb. 11, 2020), The Honorable Malcolm Turnbull (Mar. 18, 2020), National Geographic Live!: Brian Skerry (Apr. 8, 2020), and Henry Winkler (May 19, 2020).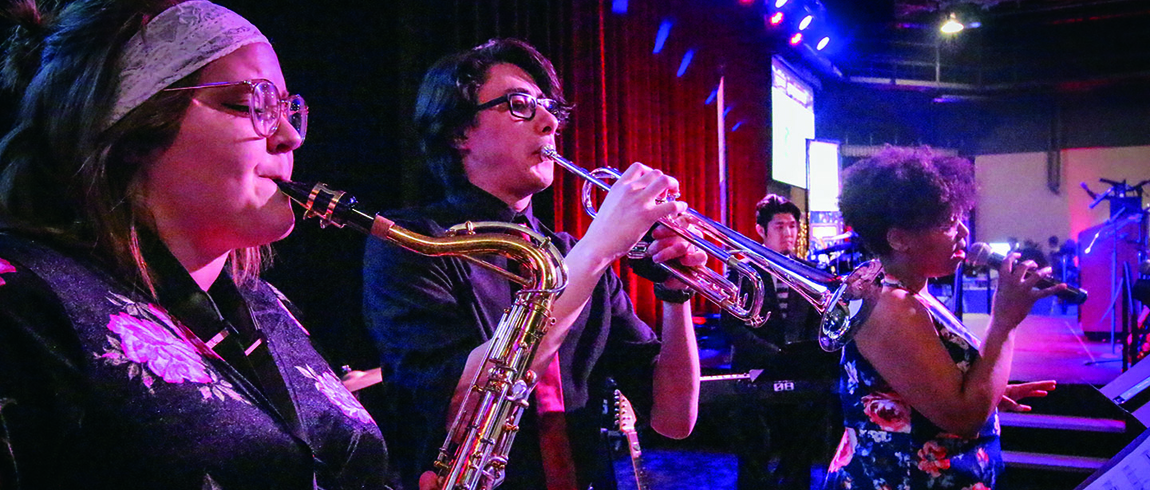 Students perform in the Mendel Center Grand Upton Hall
Media Contact