Alumni Achievement Award: Rodrigo Abarca
November 20, 2020
The Alumni Achievement Award is presented to alumni who demonstrate significant achievement and distinguish themselves in their career, education, or community.
When Rodrigo Abarca came to Lake Michigan College after graduating from Lakeshore High School in 2014, he declared his intention to open a restaurant one day.
Preparing food and working in the hospitality industry, Rodrigo said, is simply in his blood. His father, Tony Abarca, has been a staple in the kitchens of many local establishments, and at age 13, Rodrigo started working at Joe's Café in St. Joseph, owned by his uncle, José Estrada, and aunt, Gabriela Flores.
While gaining hands-on experience at several restaurants, Rodrigo earned dual associate's degrees in Culinary Management and Hospitality Management in 2018. Less than a year after graduating from LMC, he opened Oaks Eatery in Three Oaks. The breakfast and lunch restaurant has garnered praise and a loyal clientele for its innovative Mexican-American fusion cuisine sourced mainly from local ingredients. Oaks Eatery thrived in its first year and has remained open throughout the COVID-19 pandemic thanks to a steady stream of carry-out orders by faithful customers.
As a first-generation college graduate, Rodrigo credits LMC's Chris Woodruff and Chef Luis Amado for serving as mentors during his time at the college. Along with fellow culinary classmates, Rodrigo prepared food for some of LMC's largest community gatherings, including the Winner's Circle Auction. He traveled to professional trade shows in Chicago and New York City and said LMC taught him how to both run his kitchen and manage his business. He also learned about being a community leader as vice president in Student Senate.
An example of ambition and determination, Rodrigo continues to praise LMC's influence on his career and in 2020 was able to support the Winner's Circle Auction as a business owner by purchasing a table at the charity event.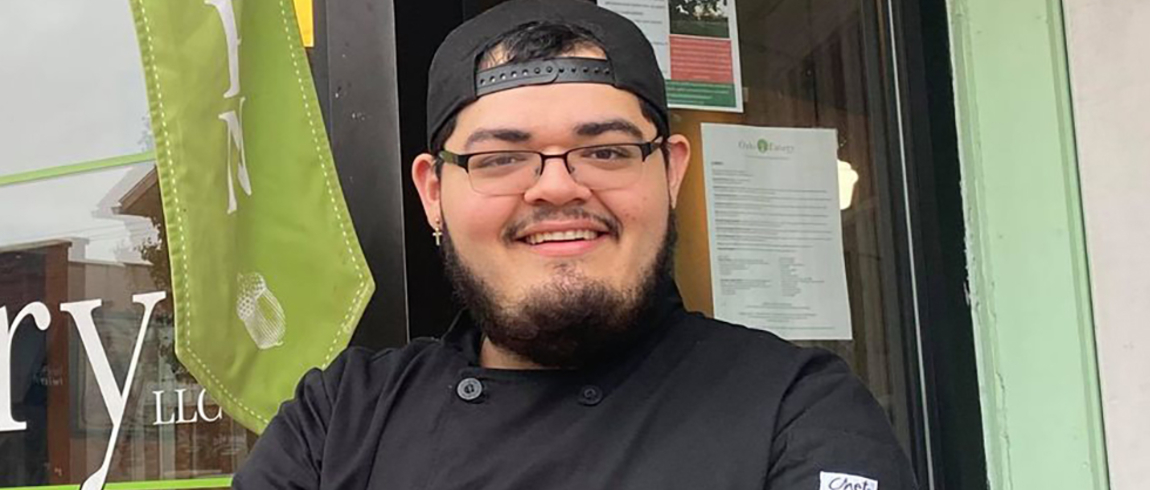 Rodrigo Abarca
Media Contact