Lake Michigan College celebrates International Education Week
November 8, 2021
Lake Michigan College's Internationalization Committee celebrates International Education Week with a series of free events for students, faculty, staff, and the community Monday, Nov. 15 through Friday, Nov. 19 at LMC's Benton Harbor Campus.  
The public is invited to hear personal stories of immigration and explore art, film, music, and food from around the world. 
SCHEDULE OF EVENTS 
"Our Mission of Diversity" Collaborative Art Installation
Monday, Nov. 15-Friday, Nov. 19; Main Building 
Together we empower people and communities to thrive through education, innovation, and experiences. That's how LMC's mission statement is written in English, but how does that translate to other languages? Thanks to the support of LMC's Fab Lab, International Student Office, and English Department, we kick off International Education Week with a collaborative art installation that answers that question.  
LMC's international students have translated our mission statement into more than 15 languages, including Korean, Portuguese, and Swahili, and placed these throughout the Benton Harbor Campus, including the Hawk's Nest, Bookstore, and One Stop. 
"A Journey from There to Here: Stories of Immigration and Community" International Speaker Panel
Noon, Tuesday, Nov.16; Hawk's Nest, Main Building 
Join us in-person or via Zoom as guest speakers Aalyia Khan and Dr. Joyce Shim recount personal stories of immigration and the communities that support them, and Dr. Betsy Lozoff discusses immigration policy and its local impact. 
Khan, originally from Pakistan, has lived in several countries, including Pakistan, Egypt, and the United States. She will share her journey about escaping religious persecution to find a home here in Southwest Michigan. 
Shim, the program director and an associate professor at Dominican University's School of Social Work, teaches courses such as Global Family Policy, Program Evaluation, and Race and Ethnicity in the U.S. Social Policy. Previously, she taught at Columbia University and New York University and worked for the United Nations, UNICEF, and Human Rights Watch. 
Lozoff founded the Berrien Immigration Solidarity Network (BISN), a coalition that highlights the needs in local immigrant communities, raising awareness of obstacles immigrants face and the contributions they make to the community. BISN assists immigrant families with housing, food, clothing, and legal issues. She will address the impact national and state policies have had on immigrants who reside in the county and the need to build immigrant-friendly communities throughout Berrien County. 
A moderated Q&A session will follow their presentations. 
Global Community and International Student Celebration 
6 p.m., Wednesday, Nov. 17; Hawk's Nest, Main Building 
Celebrate our global community and LMC's international students with an evening of music, presentations, food, and fun! This event will feature musical performances from LMC's Visual & Performing Arts Department and a selection of internationally inspired chocolates crafted by LMC's maestro chocolatier, Chef Luis Amado, and his culinary students. 
"Amélie" International Film Screening 
6 p.m., Thursday, Nov. 18; Room D105, Fettig Hall, Main Building 
Grab a seat as we celebrate the 20th anniversary of the French film, "Amélie." Directed by Jean-Pierre Jeunet, this whimsical comedy earned five Academy Award nominations and ranked second in Empire magazine's "The 100 Best Films of World Cinema." Set at a tiny Parisian café, the adorable yet painfully shy Amélie accidentally discovers a gift for helping others. Soon Amélie is spending her days as a Cupid, guardian angel, and all-around do-gooder. But when she bumps into a handsome stranger, will she find the courage to become the star of her very own love story? 
Participants at each event can enter a raffle for a chance to win a $25 Amazon gift card. A winner will be drawn after each event. To enter, scan a QR code and complete a brief survey. Winners must be in attendance. Entries are limited to one per person per event. 
Unable to attend an event or want to learn more? Before, during, and following International Education Week, travel the world from the comfort of your own home by visiting LMC's Interactive International Map via Padlet. Here you can delve into cultural icons such as the Guggenheim Museum in Bilbao, Spain, watch Thai Ballet's "Prelude Dance of the Royal Khon" performance, and try your hand at making chocolate mousse from France with instructional videos courtesy of LMC culinary students. There are several other museums to explore (look for the green pins), performances to enjoy (blue pins), and recipes to savor (pink pins). You'll also find this year's schedule of events, colleague presentations (orange pin), and information about LMC's study abroad program in Salamanca, Spain (purple pin). 
For more information, please visit lakemichigancollege.edu/internationalweek or contact LMC's Social Sciences, Humanities and Education Department Chair Amy Scrima at 269-927-8777 or ascrima@lakemichigancollege.edu.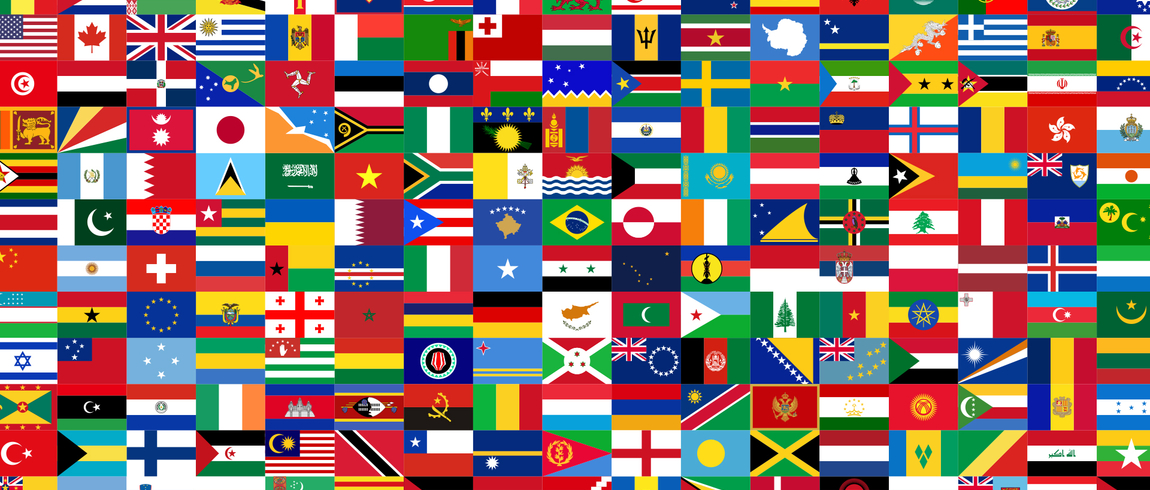 Media Contact