LMC Visual & Performing Arts Department presents world premiere stage adaptation of 'Our Side of the River'
November 4, 2021
The Lake Michigan College Visual & Performing Arts Department presents the world premiere of "Our Side of the River," a devised theatrical work based on the writings of Benton Harbor Area School students, at 7:30 p.m. Friday, Nov. 19 and Saturday, Nov. 20, and 3 p.m. Sunday, Nov. 21 in The Mendel Center's Hanson Theatre on the Benton Harbor Campus. 
The one-act play, written by Chicago playwright Terry Guest and directed by LMC Theatre Coordinator Paul Mow, is based on the book of the same name published last year by Benton Harbor Area Schools. Through poetry and narrative essays, students in grades 7-12 shared reflections about their experiences growing up in Benton Harbor, their sense of belonging, as well as media perceptions about their community and that of neighboring St. Joseph. 
"In his adaptation, Terry has provided a true snapshot of Benton Harbor both current and past that has continually hit home with our actors as well as our production team in every rehearsal," Mow said. "I'm looking forward to premiering this collaborative work on our campus and hope that we can take these vignettes into our area schools in the future." 
 Guest, who LMC commissioned to write the stage adaptation, is an award-winning playwright, actor, producer, poet, and teaching artist based in Chicago. He is perhaps best known for his play, "At the Wake of a Dead Drag Queen," the 2018 recipient of Out Front Theatre's Spectrum Series Grant. He is a member of the 2020-2021 Goodman Theatre Playwrights Unit. As an actor, Guest has worked at regional theaters around the country, including both Steppenwolf and Goodman. 
Following the Saturday, Nov. 20 production of "Our Side of The River," Guest will lead a post-show panel discussion and Q&A session. The panel includes LMC Provost Dr. Leslie Kellogg, LMC Theatre faculty member Dr. Pat King, Mow, Berrien County Commissioner and lifelong Benton Harbor resident Mamie L. Yarbrough, and Benton Harbor Education Foundation Director Alloyd Blackmon. 
"I have been inspired by the people of Benton Harbor and their stories," Guest said. "I hope that with this play, we can show people that Benton Harbor is full of people with a rich history, important stories, and beautiful, powerful people." 
The cast features LMC students Jada Willis (Lynda), Lauren Bettis (Dot), Kayla Cramatie, and Antwon Johnson, former LMC students Landon Horne, and Isabella Miller, and community members Kortney Moore (Mama), Gaylon Chandler (J.C.), Aubrielle Floyd (Naomi), and Ardale Clark. The stage crew is made up of LMC students Sam Garrison, Shannon Mitchell, and Schalen Blackman-Bennett as well as Assistant Director Susan Salas Graham, and Scenic and Tech designers Dan and Denise Williams. 
Tickets are $18 for adults, $12 for senior citizens, and free for LMC students, faculty, and staff as well as ALL 18 and younger. For tickets, visit themendelcenter.com or call the box office at 269-927-8700 and press option 1. 
For more information about Lake Michigan College's Visual & Performing Arts program, call 269-927-8876 or visit www.lakemichigancollege.edu/arts.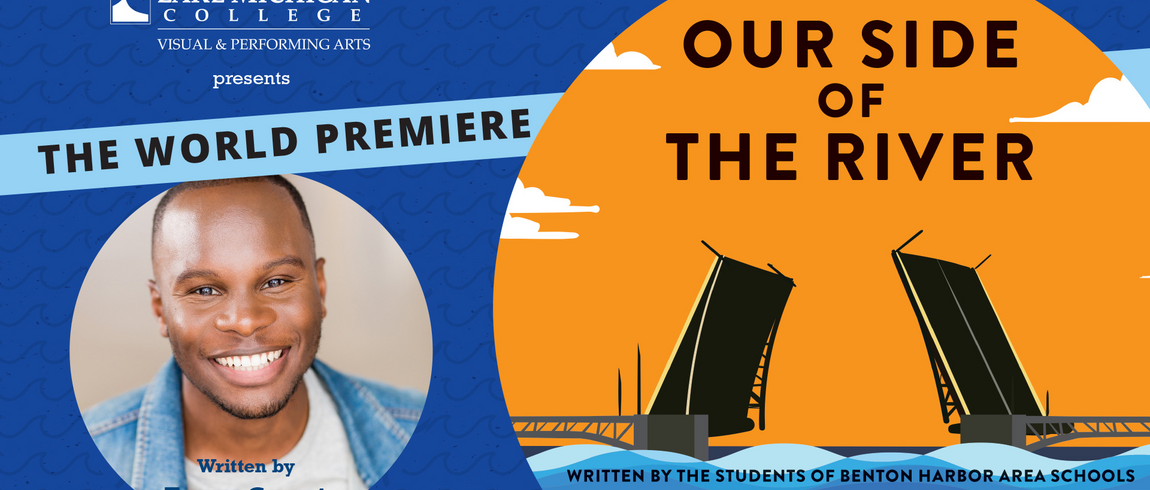 Media Contact