MLK Celebration Week returns with community-wide effort
December 21, 2021
Each year, Lake Michigan College honors and celebrates the legacy of Rev. Dr. Martin Luther King Jr. What started as a one-day community breakfast transformed last year – thanks to the COVID-19 pandemic – into a week-long celebration of virtual events built to create a true community celebration.  
The MLK Celebration Week 2022 will build on that momentum with both in-person and virtual events, Jan. 17-21, under the theme, "I Have a Dream 2022: The Fierce Urgency of Now." This event, presented by Lake Michigan College and supporting sponsors Kinexus Group, Whirlpool Corp., and United Way of Southwest Michigan, features speakers, performances, round table discussions, community service projects, and more. 
"Bringing our community together on MLK Day to reflect on Dr. Martin Luther King's legacy and his teachings has long been a tradition here at Lake Michigan College," LMC Dean, Diversity, Equity, and Inclusion Major Cooper said. "But after seeing the success of last year's expanded event, thanks to our community partnerships, we knew we had an opportunity to dig even deeper to celebrate, educate, and inspire throughout this week and beyond." 
The MLK Celebration Week begins at 9 a.m., Monday, Jan. 17, with the MLK Week Kickoff. The event includes welcoming messages from U.S. Rep. Fred Upton, St. Joseph Mayor Laura Goos and Benton Harbor Mayor Marcus Muhammad, an invocation from New Bethel Baptist Church City of Refuge Pastor Maurice McAfee, and a keynote panel discussion led by Dr. Lynn Todman, Vice President, Health Equity at Spectrum Health along with colleagues Nicki Britten, Director of Population Health, and Corey Smith, Lead Evaluator for Health Equity. The kickoff also features inspirational musical performances and the announcement of the Spirit of MLK Spotlight recipients, shining a light on an individual, organization, and student who embody MLK's spirit of brotherhood/sisterhood and love in our community through their direct action. 
"The Spirit of MLK Spotlights recognize just a fraction of the incredible work being done right here in our communities, but there is even more work to be done," Cooper said. "Through our partners, we can offer everyone an opportunity to take action in our community, including water distribution and both food and blood drives." 
Here is the full schedule of events: 
All Week 
• Benton Harbor Water Distribution Volunteer Opportunities 
• Volunteer Service Opportunities 
• United Way of Southwest Michigan Food Drive 
• Electronic Messages for Active Service Members 
• United Way of Southwest Michigan 21-day Equity Challenge 
• MLK Art Activity Packets 
Monday, Jan. 17 
9 a.m. – MLK Week Kickoff (Virtual Event) 
9 a.m. – MLK Week Kickoff Watch Party (Niles District Library) 
10:30 a.m. – MLK Live Read (Bridgman Public Library) 
10:30 a.m. – MLK Live Read (Niles District Library) 
4 p.m. – Bridging the Gap in Service (Virtual Panel Discussion) 
7 p.m. – Dream Update 2022 (Virtual Panel Discussion) 
Tuesday, Jan. 18 
TBD – Ruby Bridges Trivia (For Elementary Classrooms) 
4 p.m. – Unified Civic Monuments Project (Virtual) 
7 p.m. – Neighbors Organizing Against Racism (Virtual Panel Discussion) 
Wednesday, Jan. 19 
8:30 a.m. – Community Blood Drive (LMC Benton Harbor Campus) 
10:30 a.m. – MLK Live Read (Virtual) 
7 p.m. – Juneteenth (Virtual Panel Discussion) 
Thursday, Jan. 20 
7 p.m. – Race Relations Council (Virtual Panel Discussion) 
Friday, Jan. 21 
1:30 p.m. – MLK Live Read (Virtual) 
3 p.m. – MLK/Civil Rights History Bee (Virtual) 
6 p.m. – Spirit of MLK Spotlights: A Call to Action (Virtual Event) 
In addition to these events, several resources also can be found on lakemichigancollege.edu/MLK. These resources include an updated Underrepresented Businesses Directory, an awareness and equity guide to woman-and-minority-owned businesses in Berrien, Van Buren, and Cass counties; an MLK Resource Gallery for books, podcasts, films, community resources, and more that explore race relations, bias, racism, and current events; and MLK Artistic Reflections, where people can submit their creative reflections about King and his legacy. 
All events are free. To sign-up for individual programs or for more information, visit lakemichigancollege.edu/MLK.  
For answers to additional questions, contact Jen O'Flynn at 269-927-6590 or joflynn@lakemichigancollege.edu.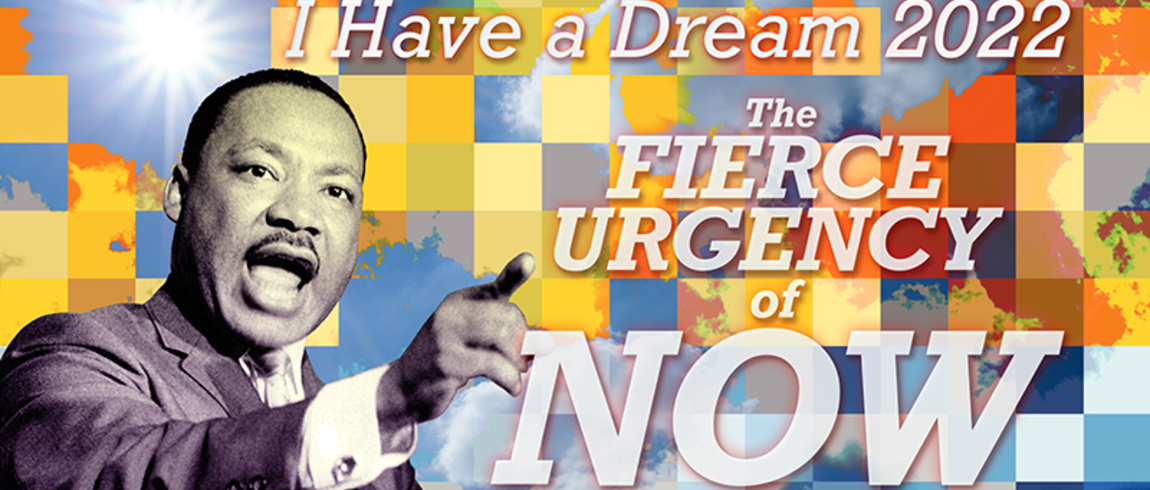 Media Contact
Digital Communications Specialist