LMC Visual & Performing Arts presents '1920s Speakeasy'
March 10, 2022
The Lake Michigan College Visual & Performing Arts Department presents "1920s Speakeasy," a prohibition-era inspired vocal showcase featuring LMC's vocal students and the LMC Jazz Band at 7 p.m., Wednesday, March 16 in The Mendel Center's Hanson Theatre, 2755 E. Napier Ave., Benton Harbor.
"Our vocal students and jazz band are the bee's knees, and if you're keen to have a bit of hard-boiled fun, bring your jalopy down our main drag to the swanky Red Hawk Club for some ritzy crooning, and maybe even some hoofing," LMC Interim Dean of Arts & Sciences, Visual & Performing Arts Chair and Music Director Kristopher Zook said. "The jazz age was such a colorful and interesting period in American history. Here we are 100 years later, making the 2020s roar with some prohibition-era music, atmosphere, and fashion."
LMC students Samantha Alfaro, Shay Beeson, Kadin Bowling, Sam Garrison, Matt Grimm, Tristin Jeffrey, Mary Kampe, Tuija Ojala, Maddie Ostenson, David Ott, Chloe Wells, and Jada Willis will sing an array of popular favorites from the period.
They will be accompanied by the LMC Jazz Band, directed by Robert Lunn, and featuring Brady Bushong and Jeremy Lane (percussion), Jason Dubs (piano), Matt Grimm and Marcus Escoto (guitar), and Andy Lunn (bass).
Song selections include Duke Ellington's "It Don't Mean a Thing," Cole Porter's "Miss Otis Regrets," "You're the Top," and "All Through the Night," George and Ira Gershwin's "Embraceable You," "Someone to Watch Over Me," and "But Not for Me," and Richard Rodgers and Lorenz Hart's "Have You Met Miss Jones?"
Students will dress in 1920s attire, and audience members are encouraged to as well, although it is not required. This family-friendly community event includes light hors d'oeuvres and non-alcoholic libations.
Admission is free.
For more information, call 269-927-8876 or visit lakemichigancollege.edu/arts.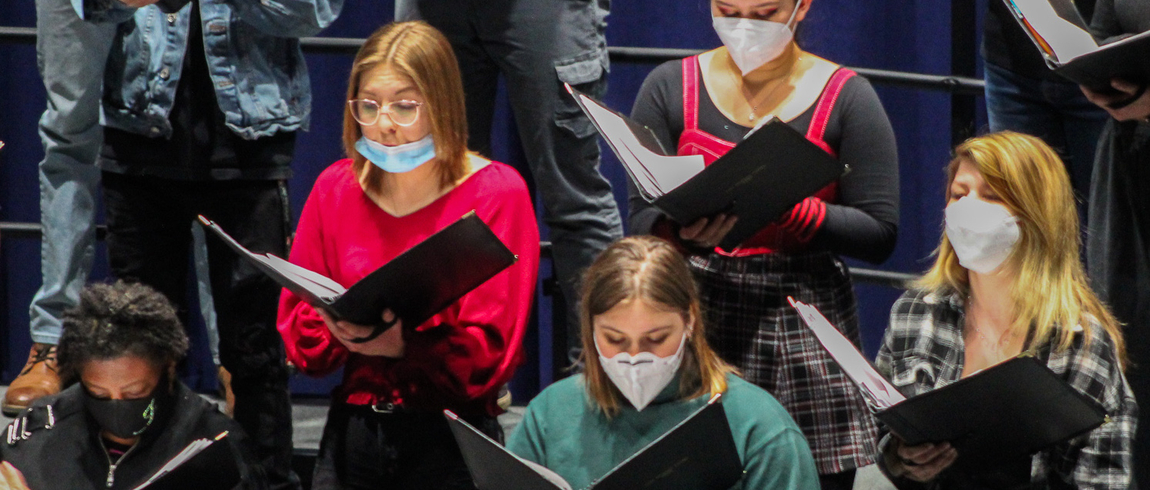 Media Contact
Marketing & Communications Specialist