LMC's Visual & Performing Arts to perform Instrumental Concert
April 7, 2022
The Lake Michigan College Visual & Performing Arts Department presents a Spring instrumental music concert at 7 p.m. Wednesday, April 13 in The Mendel Center's Hanson Theatre on the Benton Harbor Campus, 2755 E. Napier Ave.
The Spring instrumental concert will showcase LMC's Rock/Pop Ensemble, its wind ensemble, Tailwinds, and Jazz Band, under the direction of Don Savoie, Danny Lopez, and Robert Lunn.
"Sit back and relax as the students take you on a journey through swing, bebop, and cool jazz," LMC's Chair of Visual & Performing Arts and Director of Music Kris Zook said. "Get your hands clapping with covers of hits you know, and warm your heart with classic band and string repertoire. You will be amazed by the students' creativity and ingenuity."
Admission to this performance is free. To learn more about this event or LMC's  Visual & Performing Arts program, call 269-927-8876 or visit lakemichigancollege.edu/arts.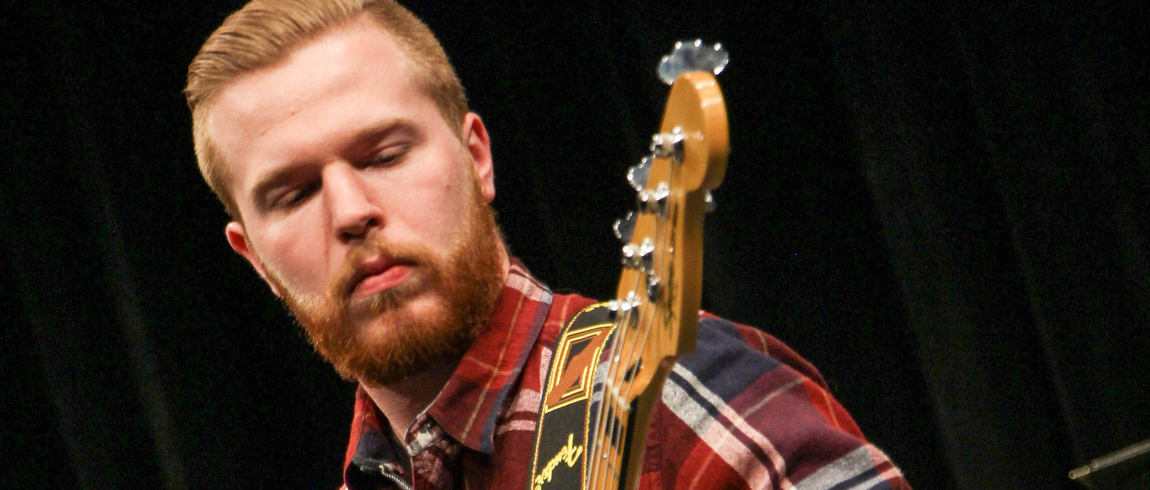 Media Contact
Marketing & Communications Specialist