Former Australian Prime Minister Malcolm Turnbull to speak at The Economic Club of Southwestern Michigan Speaker Series
September 13, 2022
The Economic Club of Southwestern Michigan Speaker Series, hosted by The Mendel Center at Lake Michigan College, welcomes former Australian Prime Minister, the Honorable Malcolm Turnbull at 7:30 p.m. Thursday, Sept. 15. Tickets for the speaker event are on sale now to the public.
Turnbull possesses a unique and timely understanding of the current geopolitical moment. He has forged lasting connections with leaders around the world and speaks to the influence that their politics have on the world at large. During "An Evening with Malcolm Turnbull," he will share his valuable insights into issues impacting our world today.
Turnbull's career spans journalism, law, business, and politics. He was born in 1954 and grew up in Sydney, Australia. While studying at Sydney University, Turnbull worked as a journalist and continued doing so when he studied at Oxford on a Rhodes Scholarship. It was during that time at Oxford that Turnbull met and was hired by Harold Evans, the editor of London's Sunday Times newspaper.
After his time at Oxford, where he married his wife Lucy, Turnbull returned to Australia and practiced law. He established a reputation as an effective advocate, most notably when he successfully defended former MI5 agent Peter Wright against the British Government in the "Spycatcher" trial.
Turnbull established an investment banking firm in 1987. He later co-founded the first big Australian Internet company, OzEmail Ltd, listing it on the NASDAQ in 1996 and selling it to Worldcom three years later. Turnbull joined Goldman Sachs in 1997, becoming a partner and heading its Australian business until he retired to pursue a political career.
He entered the Australian House of Representatives in 2004, then served as the 29th Prime Minister from 2015 to 2018. As Prime Minister, he delivered strong economic growth, record jobs growth, and reduced corporate and personal income taxes. He successfully negotiated with President Trump to maintain a refugee resettlement deal he had agreed to with President Obama and to ensure Australia was not hit with tariffs or quotas on its steel and aluminum exports to the US. When Trump pulled out of the Trans Pacific Partnership, Turnbull refused to allow that 12-nation free trade deal to fall by the wayside and rallied the remaining eleven countries to commit to a continuing TPP-11.
Throughout his political career, Turnbull has been a strong environmental advocate with focus on water management and renewable energy policy. Socially, his government legalized same-sex marriage and reformed federal schools funding. He opposed racism and division at every turn, ensuring that Australia remains the most successful multicultural society in the world. Additionally, he embarked on the largest peace time re-equipment of Australia's defense forces, a centerpiece of which is a 54-ship naval shipbuilding program.
A pre-presentation buffet dinner will be served in Grand Upton Hall. Dinner begins at 5:30 pm. A brief appearance by the speaker is planned during dinner. Following dinner, ticket holders for Turnbull's presentation will take a short walk through The Mendel Center to their seats in the Mainstage. Dinner and presentation tickets are sold separately.
Reserved seats ($50-$80) and dinner tickets ($35) are on sale now at www.TheMendelCenter.com/events, by calling 269-927-8700, option 1, or by visiting The Mendel Center Box Office in person. The box office is open 10 a.m.-6 p.m. on weekdays.
High school and college students are invited to attend a free Student Q&A session with Malcolm Turnbull beginning at 6:25 p.m. in Grand Upton Hall. Registration is strongly encouraged at www.TheMendelCenter.com/events.
About The Economic Club of Southwestern Michigan Speaker Series
Established in 1943, the Economic Club of Southwestern Michigan has brought more than 430 world leaders, policymakers, experts, and other newsmakers to the region. Its goal is to provide unique opportunities for personal and community growth. By presenting national and international speakers from a wide range of fields and expertise, this non-partisan series is dedicated to discussing social, economic, and public policy questions important in today's complex society.
Find #TheMendelCenter online on Facebook @TheEconClub & @MendelCenter; Instagram @TheMendelCenter; Twitter @TheMendelCenter; or www.TheMendelCenter.com.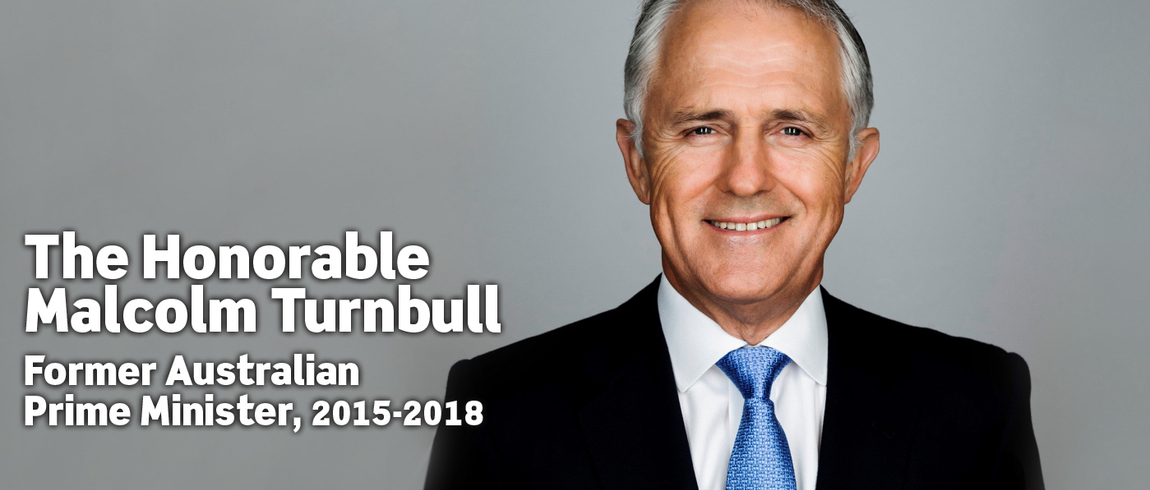 Media Contact
Marketing & Communications Specialist