Wil Haygood to speak Jan. 19 as part of The Economic Club of Southwestern Michigan Speaker Series
January 16, 2023
The Economic Club of Southwestern Michigan Speaker Series, hosted by the Lake Michigan College Mendel Center in Benton Harbor, welcomes Wil Haygood, acclaimed biographer, Pulitzer finalist, award-winning author, and reporter at 7:30 p.m. Thursday, Jan. 19.
This New York Times bestselling author tells the story of America through the lens of history, politics, sports, race, and the lives of change-making African-Americans. Best known as the author of the bestsellers "The Butler" and "Showdown," his work has chronicled America's civil rights journey through acclaimed biographies of Thurgood Marshall, Adam Clayton Powell, Jr., Sammy Davis, Jr., Sugar Ray Robinson, and Eugene Allen, the real-life inspiration for Lee Daniels' award-winning film, "The Butler. "
Haygood's latest book, "Colorization: One Hundred Years of Black Films in a White World," is the subject of his upcoming Speaker Series presentation. Considered one of the Best Books of 2021 by NPR, "Colorization" gives an unprecedented history of Black cinema and a groundbreaking perspective on racism in modern America.
Haygood's talent for looking at events from multiple points of view comes from his background as a journalist. For 30 years, he was a national and foreign correspondent for the Washington Post and Boston Globe. From covering the Rodney King uprisings in Los Angeles, KKK rallies throughout the Carolinas, the devastation of Hurricane Katrina in New Orleans, the anti-apartheid movement in America, the electrifying rise of Barack Obama, and inequalities in the criminal justice system, Haygood's work has garnered a variety of national honors. While at the Globe, he was honored as a Pulitzer Prize finalist for feature writing.
This Speaker Series event is part of MLK Celebration Week at LMC.
Reserved seats ($30-$60) are on sale at www.TheMendelCenter.com/events, by calling 269-927-8700, option 1, or by visiting The Mendel Center Box Office in person. The box office is open on weekdays from 10 a.m. to 6 p.m.
High school and college students are invited to attend a free Student Q&A session with Wil Haygood at 6:25 p.m. in Grand Upton Hall. Registration is strongly encouraged at www.TheMendelCenter.com/events. 
This activity is supported by the Michigan Arts and Culture Council.
About The Economic Club of Southwestern Michigan Speaker Series
Established in 1943, the Economic Club of Southwestern Michigan has brought more than 430 world leaders, policymakers, experts, and other newsmakers to the region. Its goal is to provide unique opportunities for personal and community growth. By presenting national and international speakers from a wide range of fields and expertise, this non-partisan series is dedicated to the discussion of social, economic, and public policy questions important in today's complex society.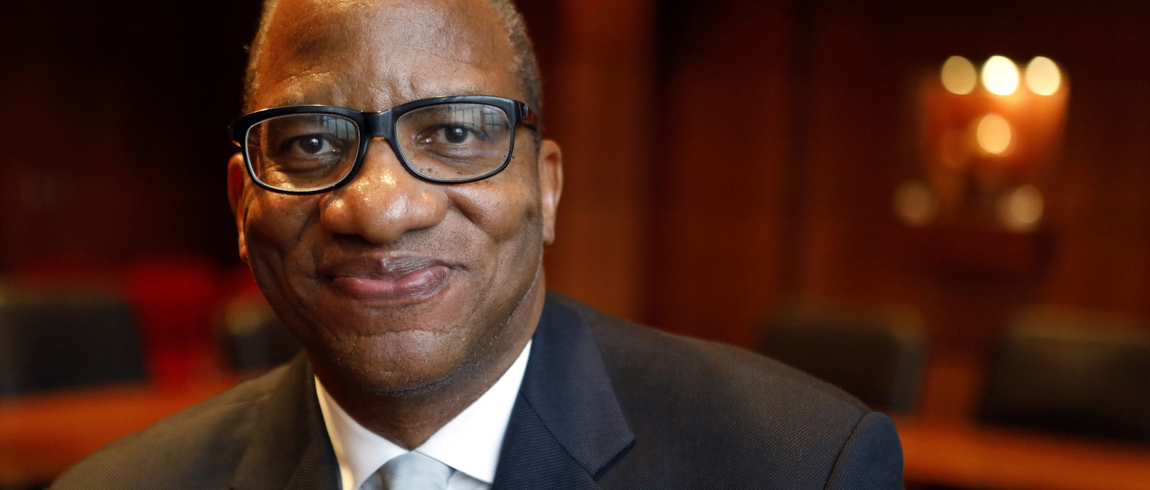 Wil Haygood