Winter Delights returns to the LMC Mendel Center Feb. 25
February 16, 2023
It will be a Boogie Wonderland at the Lake Michigan College Mendel Center when Winter Delights returns on Saturday, Feb. 25, with Shining Star: A Tribute to Earth, Wind, & Fire. The concert begins at 8 p.m. on the Mainstage. Craft beers and wines will be available beginning at 6 p.m. in the Mainstage lobby. Optional pre-show wine and chocolate sessions begin at 6 p.m.
Shining Star: A Tribute to Earth, Wind, & Fire is a group of 10 highly talented vocalists and musicians who harmoniously join forces to present a celebration of the five-decade-strong success and popularity of one of the most successful musical stories ever told…EARTH, WIND, & FIRE.
Shining Star's playlist is hailed as the definitive collection of Earth, Wind, & Fire's chart-topping hits and includes best-loved songs such as "After the Love is Gone," "Sing a Song," "September," the remake of the Beatles classic song "Got to Get you Into My Life," the group's namesake "Shining Star," and disco tracks "Boogie Wonderland" and "Let's Groove Tonight."
Back by popular demand, wine, and chocolate tasting sessions will be offered before the concert. "The World of Chocolate" and the wine-tasting experience "Michigan vs. the World" will each be held twice, at 6 and 7 p.m.
During "Michigan vs. The World," LMC Wine and Viticulture Program Director Michael Moyer will lead participants 21 and older through a comparative tasting of wines from Michigan and other growing regions. Moyer has 20 years of commercial winemaking experience and holds a Master of Science in Viticulture and Enology from the University of California, Davis. He comes to Michigan most recently from Figgins Family Wine Estates in Walla Walla, Washington. Prior to that, Moyer worked as an Instructor of Wine Science and Winemaker for College Cellars of Walla Walla. His early industry experience was gained in Amador, Napa, and Sonoma counties, as well as the Willamette Valley.
Join Chef Luis Amado and one of his LMC culinary students for "The World of Chocolate." They will demonstrate some essential practices of chocolate making and guide participants through a tasting of chocolates from different regions of the world. A native of Guadalajara Mexico, Chef Amado began his career at the age of 14 as a pastry cook. He moved to the U.S. to study culinary arts and graduated from GRCC in 1992. He then traveled to Europe and worked in Spain and Belgium to develop his knowledge of classical European pastry. He was the program director for The Culinary Institute of Michigan at Muskegon, Michigan, for 22 years. He is currently the Culinary Management Program Chair at Lake Michigan College since 2016. In the summer months, he travels internationally to teach workshops and master classes to other professional chefs in Europe and Latin America.
Concert tickets are $20. Pre-show wine and chocolate session tickets are $15 each. Ticket packages with admission to the wine session, chocolate session, and concert are $40 per person. Ticket may be purchased at www.TheMendelCenter.com/events, by calling 269-927-8700, option 1, or by visiting the Mendel Center box office in person. The box office is open weekdays from 10 a.m. to 6 p.m. and is located in the Grand Upton Hall lobby, parking lot 3 off Yore Avenue.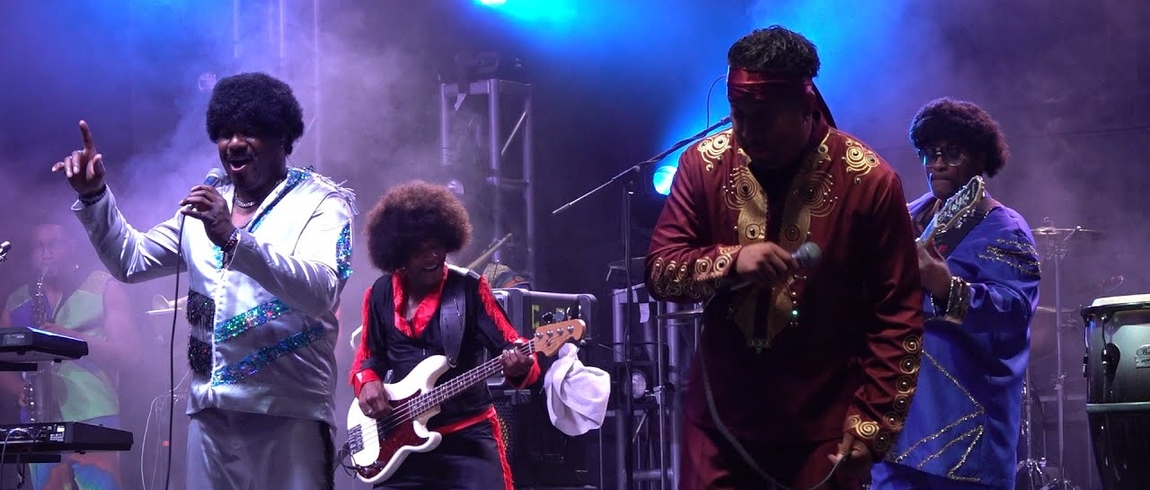 Shining Star: A Tribute to Earth, Wind, & Fire
Media Contact
Marketing & Communications Specialist