LMC hosts community roundtable on sustainable housing
March 6, 2023
Lake Michigan College will host a community roundtable titled "The Future of Housing: Where Will You Live in 20 Years?" at 1 p.m. Wednesday, March 8, in Room L-311 on the Benton Harbor Campus, 2755 E. Napier Ave. 
This free event, which is open to the public, will look at the issue of affordable and sustainable housing in our communities. Light refreshments will be provided.  
"The issue of affordable and sustainable housing affects everyone in our community," Lake Michigan College English Instructor Erik Mortenson said. "A range of experts will explain their thoughts on the future of housing in our area, and audience members will have a chance to ask questions and voice their concerns." 
The following panelists are scheduled to attend the event: 
Moisés Noreña
Head of Product and Innovation, MiTek Modular Solutions 
Moisés Noreña is a recognized growth and innovation leader. He built the strategies, innovation programs, and capabilities for Whirlpool, Allstate Insurance, and Moen. During his leadership, these companies became the most innovative brands in their industries, transforming their cultures into more agile and innovative organizations. He is currently the head of innovation at MiTek Modular, a Berkshire Hathaway company, leading the team revolutionizing the construction industry through Distributed Construction. 
Moises is the co-founder of Notre Dame's Innovation Academy and co-creator of the Unifying Innovation Method. He has a bachelor's degree in architecture, a master's in computer science from La Salle University in Mexico City, and an MBA from Purdue University.  
Ross Hilleary
Assistant Director of Planning & Zoning, City of Fishers, Indiana 
Ross Hilleary is the Assistant Director of Planning and Zoning for the City of Fishers, Indiana. A native of central Illinois, he moved to Fishers in 2017. Hilleary is passionate about improving the built environment and the community we live in today through sustainable measures, smart growth practices, and community design standards. He believes public art and cultural programming are essential for a vibrant community and quality of life. In 2021, he was awarded the Nickel Plate Arts Emerging Arts Champion. Hilleary has a bachelor's degree in urban planning and development from Ball State University and is CNU accredited. 
Allison Furman
Legislative Director for Michigan state Rep. Joey Andrews 
Allison Fuhrman is the Legislative Director to Michigan state Rep. Joey Andrews. In addition to conducting policy research, she is responsible for monitoring and evaluating legislative, regulatory, and legal action at the state and local levels. She works on legislation in the following legislative committees: Labor; Energy, Communications, and Technology; Criminal justice; and the Subcommittee on Housing. Fuhrman earned her bachelor's degree in American Public Policy from Western Michigan University. Before joining the House of Representatives, she worked as a political organizer and campaign manager. 
Mark Moreno
Associate Professor, Andrews University School of Architecture & Interior Design 
Since 1992, Mark Moreno has worked at four universities: Texas A&M, Hampton University, Universidad Iberoamericana Leon, and Andrews University. His academic scholarship focuses on several areas: Placemaking, Person/Environment relationships, kitchen and bath design, creativity, and children's education. Moreno has also worked for several architecture firms. He lectures at national and international conferences and, in 2011, received the Daniel Augsberger Excellence in Teaching Award. He shares his professional expertise widely within his community, partnering especially with many non-profit organizations, consistently promoting walkability, a quality sense of place, and his passion for creative scholarship. 
For nearly 12 years, Moreno served on the board of directors and long-range planning committee at Curious Kids Museum in St. Joseph, Mich., helping to develop Silver Beach Center, Curious Kids Discovery Zone, Shadowland Ballroom, the Carousel, and Whirlpool Field splash pad. He has served on the Southwest Michigan Strategic Leadership Council and as a Citadel Dance and Music Center board member. He founded Renaissance Kids (SM) in 2007, where he serves as director. Moreno promotes the discipline and impact of architecture on our lives through architecture camps and interactive curricula. 
Susan Wilczak
Art Lecturer, Lake Michigan College 
As a consultant, Susan Wilczak has worked with various residential and commercial development companies regarding placemaking, branding, and public art. She has worked for Harbor Shores, Harbor Village, Coastal Ventures, Midtown Detroit, and Detroit Riverfront Conservancy.  
Her public art projects include Mid Town Detroit, the Detroit River Front Conservancy, the Harbor Shores Community Re-Development project in Benton Harbor, and Harbor Village in St. Joseph. 
She has held the position of visiting Lecturer of Art History at Hope College and Aquinas College and has taught at Western Michigan University and the Flint Institute of Arts. She is Art Lecturer in the Arts Department at Lake Michigan College. 
Community members, students, staff, and faculty are encouraged to attend. Those who cannot attend in person can join the discussion via Zoom at https://lakemichigancollege.zoom.us/j/95479319897. 
For more information, email emortenson@lakemichigancollege.edu or visit lakemichigancollege.edu/calendar.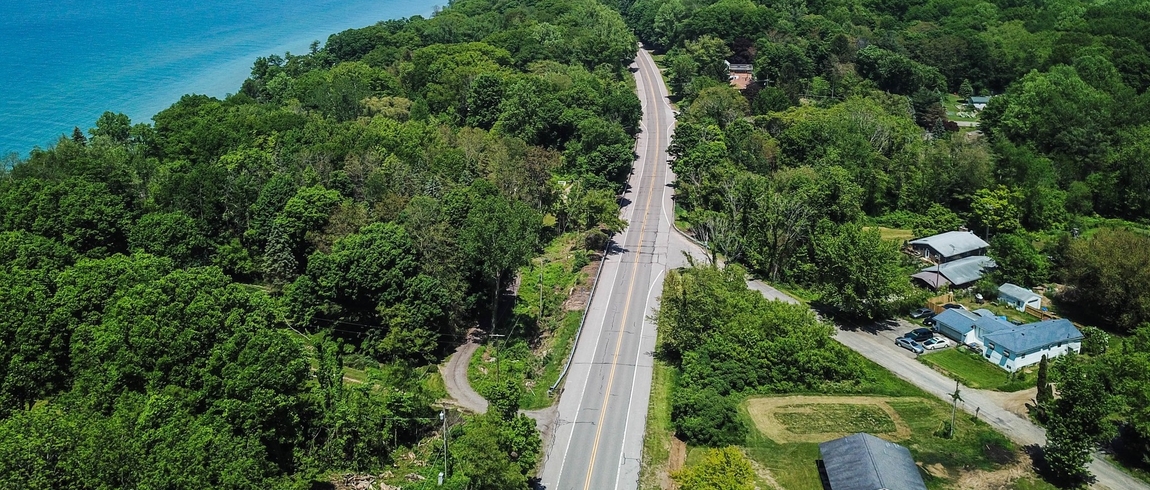 Media Contact
Marketing & Communications Specialist