Lake Michigan College named to Moody on the Market's 'Best Places to Work in Southwest Michigan' for 2023
May 18, 2023
Lake Michigan College was one of 20 local businesses and non-profits named to Moody on the Market's "Best Places to Work in Southwest Michigan" for 2023.
Nominations were accepted in April, and the winners were chosen by an independent committee chaired by Renee Borah of Affinity Salon & Spa (2020 winner), alongside Jackie Huie of Johnson Rauhoff (2021 winner), Meagan Veldman of Moersch Hospitality (2020 winner), Susan Matheny of Berrien Community Foundation (2022 winner), and Pat Moody, the retired namesake of Moody on the Market.
"Our independent committee had a lot of great nominations to pour over this year, but nominations for places like Lake Michigan College really stood out as one of our highest rated in the scoring process," Moody on the Market Awards Series Director Zack East said. "We want to make sure the community knows about these great organizations in our community, so area residents know they are working for or with an institution that is the best of the best!"
LMC's nomination cited the College's work in the community, friendly atmosphere, knowledgeable faculty and staff, Diversity, Equity and Inclusion efforts, and generous benefits as examples of why it belonged on the list.
"This award is a testament to the exceptional dedication and commitment of our faculty and staff who make Lake Michigan College thrive," LMC President Trevor A. Kubatzke said. "We believe that fostering a supportive and inclusive work environment not only enhances the well-being of our employees but also directly translates into a superior educational experience for our students."
In addition to LMC, this year's winners are Custom Computer Co.; Freedom Boat Club; Nardo's Pizza; Redamak's; Golden Eagle Tattoos; Base Bowls & Co.; Power in Motion Gymnastics; The Lodge; LADD, Inc.; LOGAN Autism Learning Center; Dig-It Excavating; Hoopla! Frozen Yogurt; Getman Corp.; Family Chimney Sweeps, LLC; Sundance and The Secret Garden; Cressy & Everett Real Estate; Feeding America West Michigan; Van Buren County Road Commission; and Professional Hearing Services.
Presenting sponsors for the award series are the Southwest Michigan Regional Chamber, Silver Beach Pizza, the Inn at Harbor Shores, and Life Vision Eyecare, with support from United Way of Southwest Michigan, Parrett Company, and Conserva Irrigation of Southwest Michigan.
About LMC
Lake Michigan College is a two-year, accredited, nonprofit community college with a main campus in Benton Harbor and satellite campuses in Niles and South Haven.
Established in 1946 as Benton Harbor Junior College, LMC is the region's leader in higher education, offering associate degrees, certificates, and transfer programs in more than 80 fields of study, including business, health sciences, manufacturing, wine and viticulture, culinary, and more. 
LMC serves as a cultural center, a regional economic partner, and a leader in diversity and innovation. It features the largest performing arts center in the region, intercollegiate athletics, on-campus housing, and a wealth of extracurricular activities, clubs, and organizations to create an authentic college experience close to home. 
For more information, visit lakemichigancollege.edu.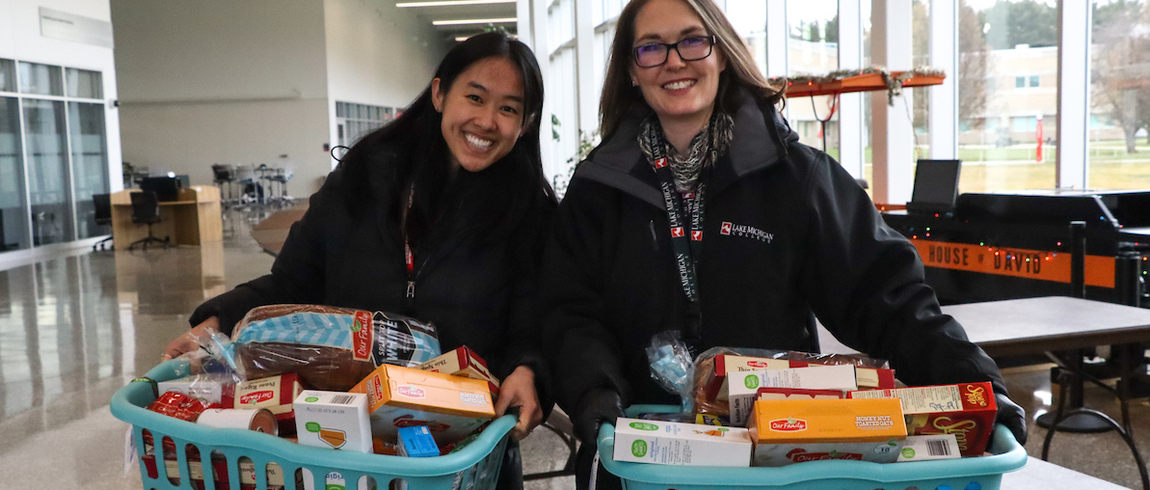 Media Contact
Marketing & Communications Specialist