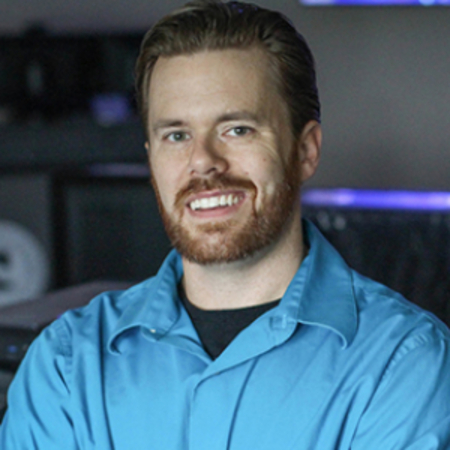 Faculty, Computer Information Systems
DEPARTMENT
Career & Workforce Education
Kyle has more than 10 years experience teaching a combination of IT and Communication courses. His passions include a variety of cutting-edge technology such as Drones, VR/AR, 3D Printing and Wearable Technology. In his free time he helps manage an armored and unchoreographed swordfighting group that performs across the Southwestern Michigan and Northern Indiana area, Sentinels of the Rose. He is the faculty advisor for the LMC Esports teams and IT Club.
Education
MA in Communication, Western Michigan University
BS in Computer Information Systems, Ferris State University
Additional graduate-level credits in Information Technology
Professional Memberships
Project Management Institute
Intellectual Contributions
Consulted for Blizzard at the first Blizzcon convention in regard to the game "World of Warcraft" as part of my thesis work in Communication.
Published Articles
Kelly, K. (2015). "Making School Cool:" Leading and Motivating a Student Club at the Community College Level. Presentation at the annual Trends in Occupational Studies Conference, Acme, MI.
Ryan, K. (2007). "Heroes, Monsters, and Our Selves:" An Autoethnography of Massively Multiplayer Online Role-playing Games. Unpublished Master's Thesis for Western Michigan University, School of Communication, Kalamazoo, MI.
Ryan, K. (2006). "Humans vs. Orcs:" A Semiotic Analysis of Race in Massively Multiplayer Online Role-Playing Games. Journal of Intergroup Relations, 32, 29-39.
Ryan, K; Arndt, J; Heidtman, A. (2005). "Revisiting Touch:" Investigating Students' Perception of Touch in the Teacher/Student Diad. Paper presentation at the Annual National Communication Association Conference, Boston, MA.
Professional/Real-World Experience
Kyle's IT experience ranges from managing IT projects to classic office productivity training to Drone piloting and VR implementation. Companies he's worked for include MPI Research, Critchlow Alligator Sanctuary, and Playtime Billiards.
Master of Arts, Communications; Bachelor of Science Business, Computer Information Systems
Ready to get started?
Connect with us! Request more information or apply today, and we'll send you everything you need to begin your journey at LMC.