Ms. Debra Johnson, RN, BSN, MBA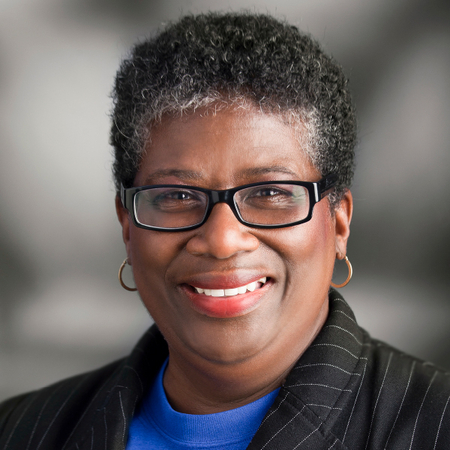 Trustee
St. Joseph, Michigan
Term ends 12/31/2026
Debra is currently Assistant Vice President of Love & Respect and Chief Experience Officer at Spectrum Health Lakeland. Debra has been told by many that this new position was perfect for because her it is her "heart's work." She has been employed by Lakeland for 27 years.
Debra has been a nurse 35 years; she completed her BSN at DePaul University, Chicago, Illinois. She then went on to complete an MBA at Indiana Wesleyan University. She has been responsible for developing and implementing multiple strategic plans, projects, programs, and regulatory certifications
Debra volunteers for several organizations in the community. She was elected to the Lake Michigan College Trustee Board and serves currently as the Board Chair. She also served as a Board member on the St. Joseph Public Schools Board after being appointed for 2004-2005. Debra has served as the Board Chair for the Niles Main Street and Downtown Development Authority (DDA) and the former Niles Four Flags Chamber. She remains a member of the Greater Niles Chamber and Region IV Area Agency on Aging (AAA) Advisory Council. Debra also represented the AAA by serving on the Michigan Senior Advisory Council (MSAC) for 6 years, 2 years as the Chair of the committee and 3 years serving on the Senior Advisory Council (SAC). She traveled to Lansing monthly meeting with State Senators and Representatives on issues facing Michiganders and our local communities, i.e. education, jobs, care of senior citizens and health care.
Debra is completing her first term as a member of the Lake Michigan College Board of Trustees. She is skilled in collaboration and teamwork and is passionate about education and serving the community. Debra is a hard worker and objective and has gained an understanding of the challenges that confronts us.
Debra Johnson is a resident of Berrien County and had lived in St. Joseph for the past 27 years.
Ready to get started?
Connect with us! Request more information or apply today, and we'll send you everything you need to begin your journey at LMC.