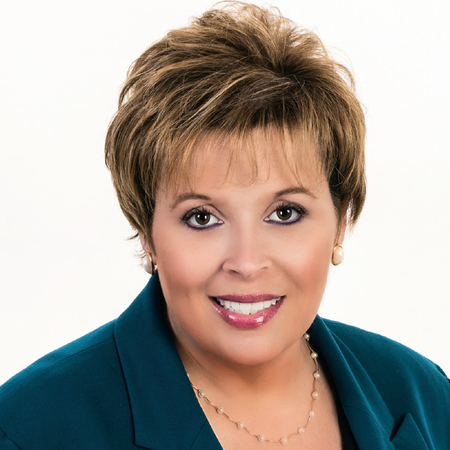 Trustee
St. Joseph, Michigan
Term ends 12/31/2026
Mary Jo Tomasini, CEO of Competitive Edge, located on Red Arrow Highway in Stevensville, started her company in 1993, working alone in a store basement. She now has 22 employees working in their Stevensville and Grand Rapids offices. Competitive Edge provides promotional products, premiums and business gifts for local and national companies both large and small. Mary Jo's success is driven by her belief in high quality customer service and going above and beyond customer expectations. Her vision to develop a successful business in her industry and community has gained her numerous awards and national recognition including being named one of the "Top 500 Woman Owned Businesses in the United States" and "Top 50 Places to Work in the Promotional Products Industry".
Her desire and dedication to give back to the community is evident by volunteering her services and expertise to a long list of organizations, including Lake Michigan College, United Way of Southwest Michigan, Relay for Life and Michigan Women's Business Council. She has been active in Junior Achievement of Michiana as a board member and classroom instructor as she believes we all have a responsibility to inspire our leaders of tomorrow. Her dedication and involvement in her many volunteer roles in the community earned her the 2006 Margaret B. Upton Volunteer Leadership Award.
Mary Jo has been a resident of Berrien County since 1972 and lives in Stevensville with her husband and number one fan, Fred Malawski.
---
Mary Jo has served as a Trustee for twelve years and is excited at the opportunity to continue serving Lake Michigan College if she is re-elected. Mary Jo has a clear understanding of the community and will work hard to fairly represent the needs, challenges and changes that are important to all of you.
Mary Jo has been a resident of Berrien County since 1972. She is an alumna of Lake Michigan College and has accomplished many things since then. Mary Jo started CE Competitive Edge, LLC twenty-seven years ago and has transformed it into one of the largest promotional products companies in the industry. Without the presence and influence of LMC, she believes that her professional and personal journey would have landed her in a completely different space.
Ready to get started?
Connect with us! Request more information or apply today, and we'll send you everything you need to begin your journey at LMC.