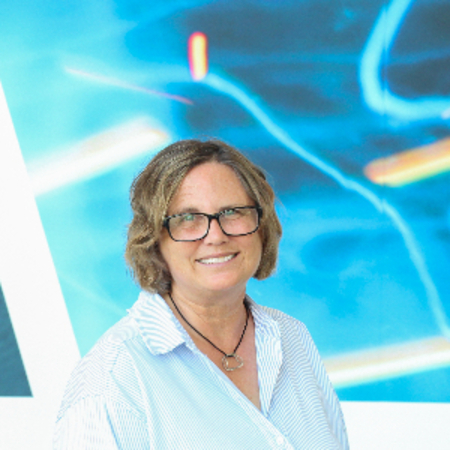 DEPARTMENT
Arts & Sciences Education
Mrs. Wilczak Wood received her B. A. in French and Anthropology from Central Michigan University, Mt. Pleasant, Michigan and the Universite du Quebec a Chicoutimi, Quebec, Canada. Mrs. Wilczak Wood received her Masters Degree in Art History from Michigan State University, East Lansing, Michigan. During her graduate studies, she worked at the Kresge Art Museum, where she organized an exhibition on Piranesi, The Flint Institute of Arts, where she lectured on Graphic Arts of the 19th and 20th Centuries, and the Detroit Institute of Arts in the Registrar, Graphic Arts and Conservation Departments.
Susan Wilczak Wood has over 20 years of curatorial and fine art management experience during which time she has curated over 100 exhibitions. She has worked with some of the world's finest sculptors and artists through exhibitions and commissions. She has commissioned major works by the glass artist Dale Chihuly and the sculptor Richard Hunt. While playing a part in the Smithsonian Institutes Save Outdoor Sculpture program, she received their Public Awareness Award. She is a former board member of the Michigan Alliance for the Conservation of Cultural Heritage, Michigan Legacy Art Park and the Michigan Museums Association.
Her select Publications include, Three Caribbean Artists, LM Publishing, The Netherlands, Island Reflections: The Contemporary Art of Curacao, Depree Art Center and Gallery, Hope College, curatorial remarks for the publication Antepasado di Futuro, Curacao, Richard Hunt in Michigan for Sculpture Magazine.
Select presentations include: Public Art as an Economic Tool, Landhuis Bloemhof, Curacao, Public Art Advocacy in Southwest Michigan, Midwest Art History Society, Curatorial Approaches, Dallas University Department of Art and Contemporary Women Artists of Curacao, Australian National University, Canberra, New South Wales, Australia.
Mrs. Wilczak Wood holds a prominent place in the Midwest fine art and sculpture scene directing and managing regional, national and international exhibitions. In the area of public art programming she has worked with city, county and State officials. Over the past years she has been actively involved with the visual arts scene on Curacao, Dutch Caribbean. Her Public Art projects include: Mid Town Detroit, the Detroit River Front Conservancy, the Harbor Shores Community Re-Development project in Benton Harbor Michigan and Harbor Village, St. Joseph, MI.
She has held the position of visiting Lecturer of Art History,at Hope College in Holland, MI and Aquinas College, Grand Rapids, MI. and has taught also at Western Michigan University, Kalamazoo, and the Flint Institute of Arts, Flint, MI Currently she is Art Lecturer in the Arts Department at Lake Michigan College, Benton Harbor.
Master of Arts, Art History; Bachelors of Arts, Liberal Arts
Ready to get started?
Connect with us! Request more information or apply today, and we'll send you everything you need to begin your journey at LMC.