LMC brings musical, "Sister Act," to The Mendel Center Mainstage
March 8, 2019
The Lake Michigan College Performing Arts Department presents its Spring production, "Sister Act," the feel-good musical comedy smash featuring original music by Tony-and-eight-time Oscar winner, Alan Menken, at 8 p.m. Friday, March 22 and Saturday, March 23, and 3 p.m. Sunday, March 24 on The Mendel Center Mainstage on the Benton Harbor campus.
"Catholics never had so much fun!" LMC Theatre Coordinator and Stage Director Paul Mow said. "After growing up and being educated by a few nuns myself in the St. Joseph Catholic schools K-6 in Watervliet, this hilarious musical hits home for me on many levels. It's not only hilarious but poignant and timely as it deals with terrific themes of diversity, inclusion and strong sisterhood."
With lyrics by Glenn Slater and book by Cheri Steinkellner and Bill Steinkellner, "Sister Act" is based on the 1992 hit film starring Whoopi Goldberg. When disco diva, Deloris Van Cartier, witnesses a murder, she is put in protective custody in the one place the police are sure she won't be found – a convent.
Disguised as a nun, she suddenly finds herself at odds with both the rigid lifestyle and the uptight Mother Superior. Using her dance moves and singing talent to inspire the choir, Deloris breathes new life into the church and community but, in doing so, blows her cover. As the gang gives chase, they soon realize they are not only going up against Deloris but the power of her newly found sisterhood.
The cast features Roketta Moore as Deloris Van Cartier; Lorie Kraus as Mother Superior; Mariah Rifenberg as Sister Mary Robert; Kacie Colleen Mercer as Sister Mary Patrick; Donna G Nelli-Metz as Sister Mary Lazarus, the head of the choir; Pierre Cooks as Eddie; Alexander Scott Novitzke as Monsignor O'Hara; Meredith Best George as Sister Mary Martin-of-Tours; Connie Weaver as Sister Mary Theresa; and Martel Dominique Burton as the notorious gangster, Curtis.
Additional cast members are CJ Hampton, Cristian Marquez, and Zach Wilkeson as the trio of thugs, TJ, Joey and Pablo; Maya Falls, Jasmine Moore-Kyle and Tamika Seawood as Deloris's backup singers; and Landon Horne as Ernie/Cab Driver/Policeman. The ensemble includes Marcheta Baxter; Adrienne Glisson; Aaliyah Louis; Kady Roberts; Ayriel Smith; Leiah Seawood; Tiara Smith; Erin Turner; Liam Galbraith; Braden Spohn; as well as a cameo appearance by Paul Stortz.
"I couldn't be prouder of this group of talented students and community members," Mow said. "We are ecstatic to be able to bring such a wonderful and hard-working group of performers to The Mendel Center Mainstage."
The production also features music direction from Kristopher Zook, original choreography from Liz Coulston, costume design from Julie Smiy and set design and construction from Larie Underwood and Andrew Sawyer. Cooks is assistant director and choreographer, Hans Chelesvig is the stage manager, Erica Roberts is projection artist, Garrylee McCormick is wigmaster, and Joshua Goines is the rehearsal accompanist.
"This production of 'Sister Act' is fantastic," said Zook, LMC's Music Director. "This show has it all – a great cast, a fun story, catchy music, energetic dancing, amazing set design, and all the razzle-dazzle that a bunch of comical nuns can bring to musical theatre here at LMC."
Tickets are $18 for adults, $12 for seniors, and free for LMC faculty, staff and students. Tickets also are free for all students age 18 and younger with a valid school ID. Students can reserve their free tickets by calling the LMC Box Office at (269) 927-8700, and pick up their tickets by showing their ID at will call.
"Sister Act" is presented through special arrangement with Music Theatre International (MTI). All authorized performance materials are also supplied by MTI.
For tickets or more information, visit the LMC website.
Contact the Lake Michigan College Performing Arts Department at (269) 927-8876 or visit the department website to learn more about the college's performing and visual arts programs.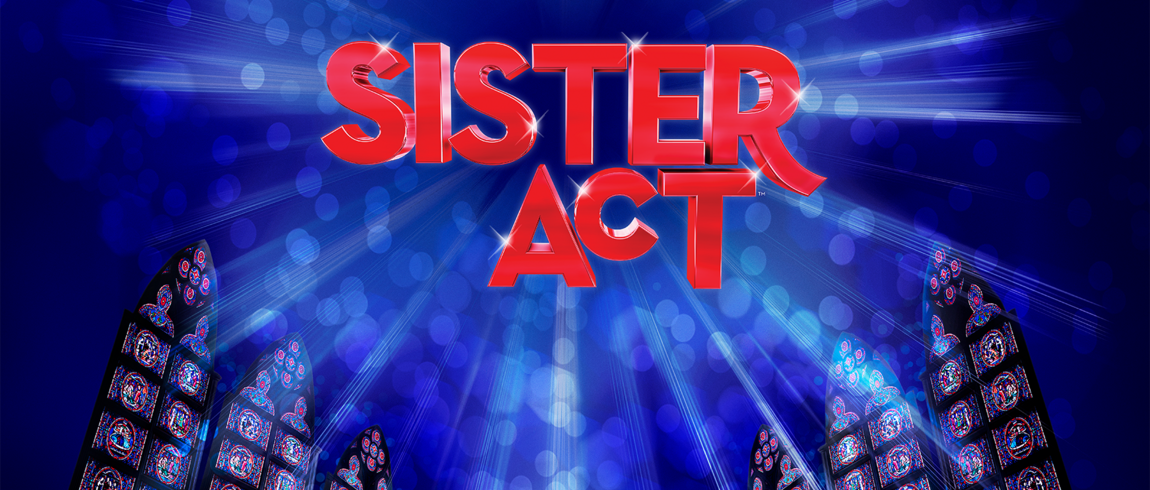 Sister Act
Media Contact