March 28, 2019
The Lake Michigan College Women in Business club is hosting its second annual "Beyond All Limits" professional panel event featuring four accomplished area women with diverse experiences. The event takes place from 10-11:30 a.m. Thursday, April 11, in the Blue Lecture Hall (D 105) in the Main Building on Lake Michigan College's Benton Harbor campus.
Panelists are Simona Pappalardo, global electronics quality director at Whirlpool Corporation; Kaylee Ganus, vice president of community and brand at Honor Credit Union; Olivia Starks, funeral director at Starks Family Funeral Home; and Patricia Muellen, owner of P. Muellen & Associates.
This year's presentation will focus on how this generation of college graduates can shape the future workplace.
Pappalardo, originally from Milan, Italy, is a self-described "serial traveler" and passionate supporter of all diversities who believes you can only fully understand who you are when you meet someone different from yourself. She recorded a video with the Brightline Initiative at TEDWomen 2017 and recently was named a "40 under 40" professional by  Moody on the Market.
With a background in marketing and public relations, Ganus, who has served in the financial industry for six years, is passionate about leveraging communication to drive business results and lasting change. She also volunteers as President of The Avenue Family Network's Board of Directors and with United Way of Southwest Michigan's Investment Team.
By working with her father, Starks, a third-generation funeral director at Starks Family Funeral Home, discovered that she enjoyed working with families, learning the science of funeral service, and having no two days that were the same. She currently serves on the Board of Directors for Blossomtime Festival, Boys & Girls Club of Benton Harbor and Caring Circle. Starks is also involved with Lory's Place, Pink Tie Ball, and Young Professionals.
Muellen's background is in advertising and marketing, event planning, election campaigns, non-profit fundraising, and staffing. She is the founder and owner of Networking Group as well as the owner of P. Muellen & Associates. Muellen also serves on the Junior Achievement Board of Directors serving Berrien and Cass Counties, Women's Business Center Advisory Council at Cornerstone Alliance and Southwest Michigan Strategic Leadership Council.
This event is free and open to the public. Whether you are a business owner, student, or community member, you will learn from some of the best in Southwest Michigan and leave this event feeling inspired.
Questions about this event may be sent to Women in Business Club President Jenna Dolezan at jennadolezan2017@gmail.com.
The Lake Michigan College Women in Business Club works to inspire, promote and empower students and is open to all students, no matter their gender or major. Those interested in the club or the business program at Lake Michigan College are encouraged to contact Women in Business Faculty Advisor Kristi Lafrenz at klafrenz@lakemichigancollege.edu or Department Chair Joe Zwiller at jzwiller@lakemichigancollege.edu.
You can learn more about all of LMC's business programs at lakemichigancollege.edu/business.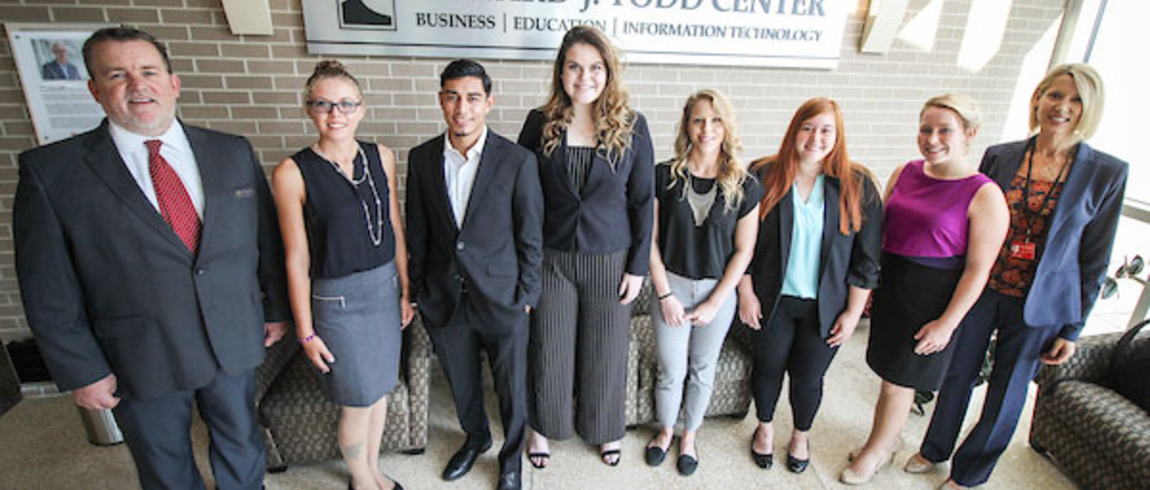 LMC Women in Business Club
Media Contact