That championship season: LMC women's basketball team has historic year
May 7, 2019
Patrick Daniel had a choice.  
With his team down in the first half against Mid Michigan College, the Lake Michigan College women's basketball coach could have yelled at his players to wake up. He could have pointed out where they were failing or reminded them that they were in real danger of losing their first game of the season on their home court. 
Daniel did none of that. During a time out, as his team gathered around, he stayed seated, arms crossed and calmly told them that he was done.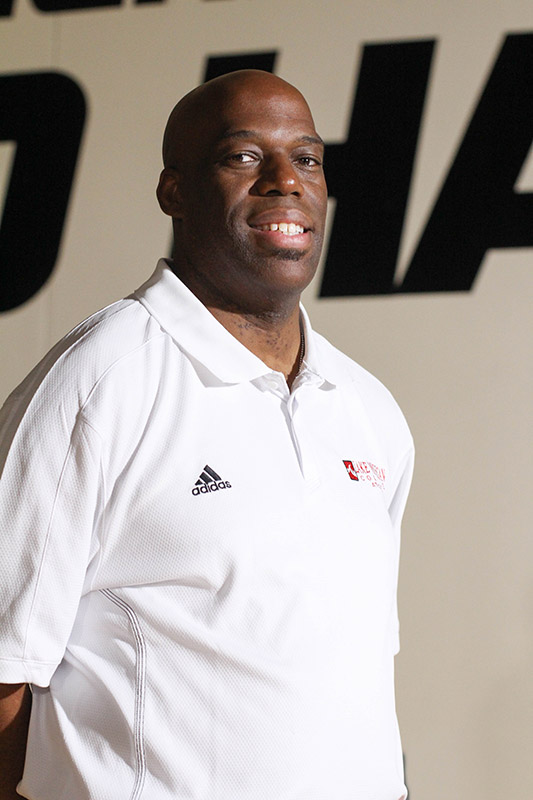 "I said, 'If this is how you guys are going to play I'm just going to watch,'" Daniel said of the moment. "I remember that because a parent from Mid Michigan came up to me after the game and said 'I don't like how you quit on your team.' I didn't quit on my team. It was, 'Hey, you can play better than this,' and they knew that. They knew it was a big game and they didn't want to lose, so they responded." 
After being down 34-27 at the half against their Michigan Community College Athletic Association Western Conference rival, the Red Hawks outscored the Lakers 16-11 in the third quarter and took their first lead of the game in the fourth. 
After several lead changes, the Red Hawks eventually won 54-52, led by Jayla Bibbs' 15 points, 16 rebounds and six steals, Samantha Jenkins' 11 points, three assists, and two rebounds, and Monae Palmer's seven points, eight rebounds, six assists, and four blocks. 
"They were winning. They were winning most of the game," Daniel said. "We had lost to Muskegon, and we had lost to Mid Michigan on the road, but we battled back. When we beat them here at home, it was getting over that hump. It gave us a whole bunch of confidence. That's when I thought we had something really special. For me, that was the turning point." 
That Feb. 13 game was one of many memorable moments in a storied 2018-2019 Lake Michigan College women's basketball season. 
The Red Hawks finished 28-7 overall and 16-2 in conference play, giving the program its first outright MCCAA Western Conference title since the 1996-97 season. They didn't stop there, winning the MCCAA State Championship – their first since the 2000-01 season – and the National Junior College Athletic Association Region XII District G Championship. It's the first time in program history that the Red Hawks have won all three championships in a single season. 
That Region XII District G Championship game happened to be a 67-61 win over none other than Mid Michigan College. It also sent the Red Hawks to the NJCAA Division II Women's Basketball National Championship Tournament in Harrison, Arkansas, their first appearance in the national tournament since 2016. 
The Red Hawks, one of 16 teams to qualify for nationals, lost to Pima Community College 81-79 in the first round, won their consolation bracket game against Chesapeake College, 75-69, before ending their season with a 67-60 loss to Wayne County Community College. 
"We were the 11th seed, so we weren't expected to win," Daniel said. "But I think we proved to a lot of people that Lake Michigan College women's basketball is good. I think we proved how we play the game and that if we continue to do the things that got us there, to begin with, we could be there again." 
While reaching nationals was the goal when the season began, Daniel said he wasn't sure what his team was going to look like heading into the 2018-2019 season.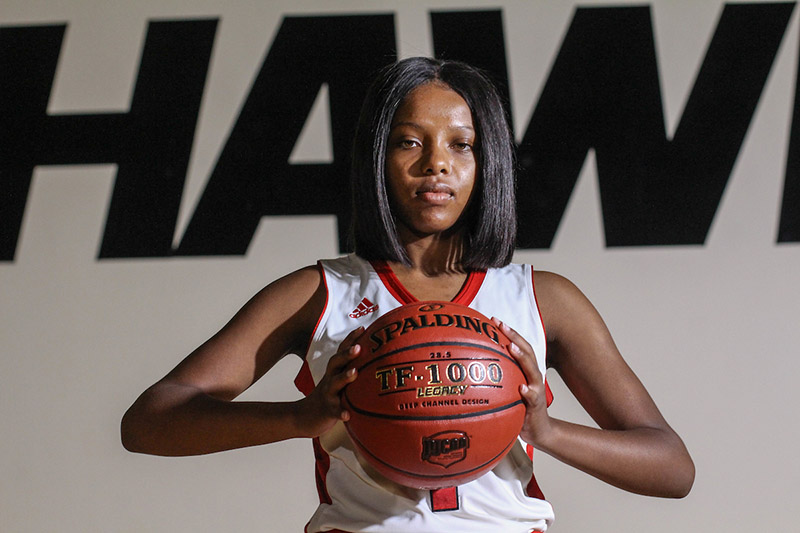 Only Palmer, a sophomore forward from Ypsilanti and Breanna Alexander, a sophomore point guard from Three Oaks returned from the 2017-2018 season from a team that finished 22-9, falling to Ancilla College 67-64 in the final of the district tournament. The only other sophomore on the roster was Jenkins, a transfer from Walsh University, an NCAA Div. II school in Ohio. 
"I knew we were going to be a good team at our first open gym when everyone was here, and we all played together," Palmer said. "Even though we lost all our scrimmages, I just knew that in the end, we were going to be a good team." 
A big part of that puzzle was the addition of freshman forward Jayla Bibbs. The Buchanan High School graduate averaged per game 16.1 points, 10.7 rebounds, 5.6 steals, 3.8 assists, and 1.4 blocks. She led the Red Hawks in points, rebounds, and steals.  Nationally, Bibbs led the NJCAA Division II in steals with 186 and ranked fourth in offensive rebounds, 15th in total rebounds, and 19th in field goals. Bibbs had a double-double (points and rebounds) in 18 of 33 games played and had at least five steals in a remarkable 28 out of 33 games played.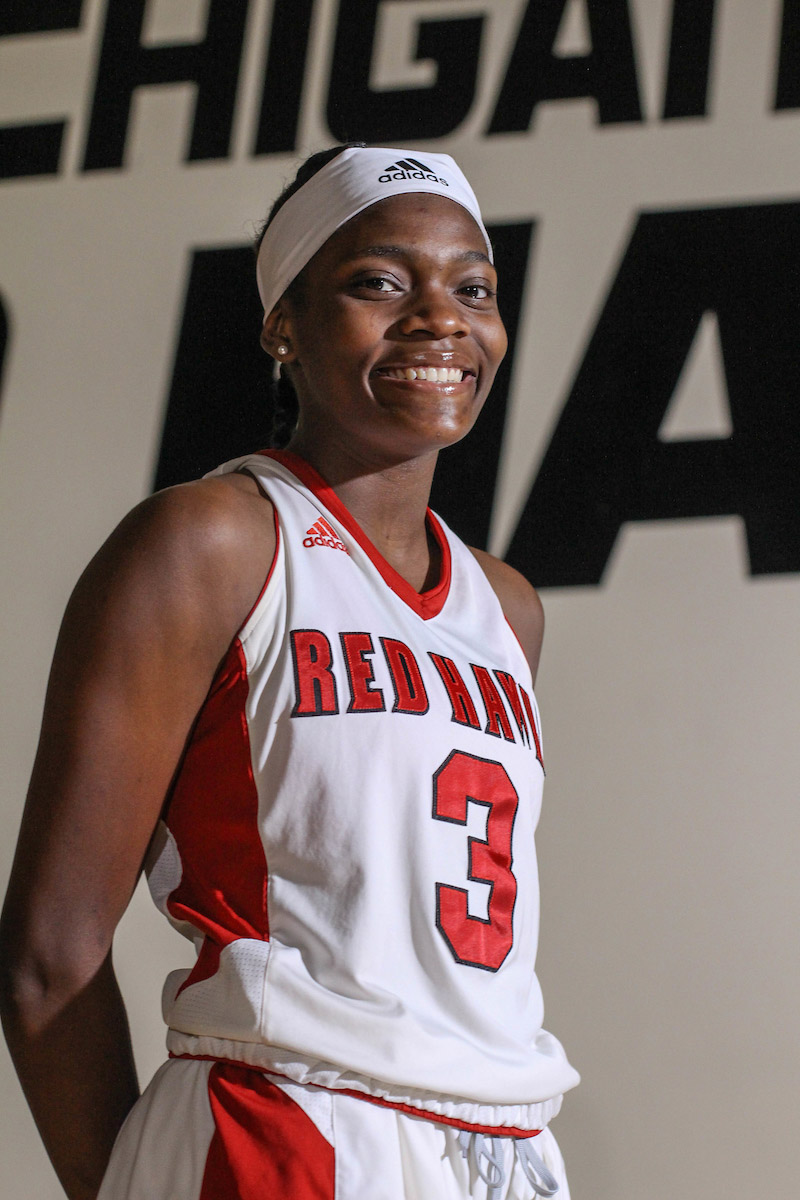 Those numbers did not go unnoticed. Bibbs was named an NJCAA Division II First Team All-American, one of a slew of accolades. Since 2014, Lake Michigan College only has had two other players named NJCAA All-Americans; Jade Mosier in 2018 (third team) and Hailey Maas in 2017 (second team) and 2016 (third team). 
Jenkins, meanwhile, was named NJCAA Region XII District G Tournament Most Valuable Player, Palmer was selected to the NJCAA Region XII District G All-Tournament Team and Daniel received the NJCAA Region XII District G Coach of the Year and MCCAA Coach of the Year, among many other awards.
"This was a team that embraced my philosophy that you have to protect your home court," Daniel said. "We won every game at home. I think teams were scared to come in here and play us." 
The team's confidence on the home court, Jenkins added, carried over when it counted most.
"We felt like if we can do this at home, then we can do this every single away game, too, and that showed," she said.
"In February, our schedule was mostly at home," Bibbs added. "We had the momentum from that, and we were able to continue it." 
With just three sophomores graduating, and Bibbs among a deep returning roster that also includes point guards Aymia Flowers and LaChelle Knox, center Taylor Cegelis and forward Delaney Basker, LMC has its sights set on a return trip to nationals. 
"This was my greatest coaching experience, one that I will always remember," Daniel said. "I wouldn't trade it for anything because of these young ladies. Now, we are looking to reload. It's hard, but we want to do it again next year. To do that we have to get better. I have to be a better coach. We've got to recruit players who are going to come in and make us even better. Do I think we can do that? I do."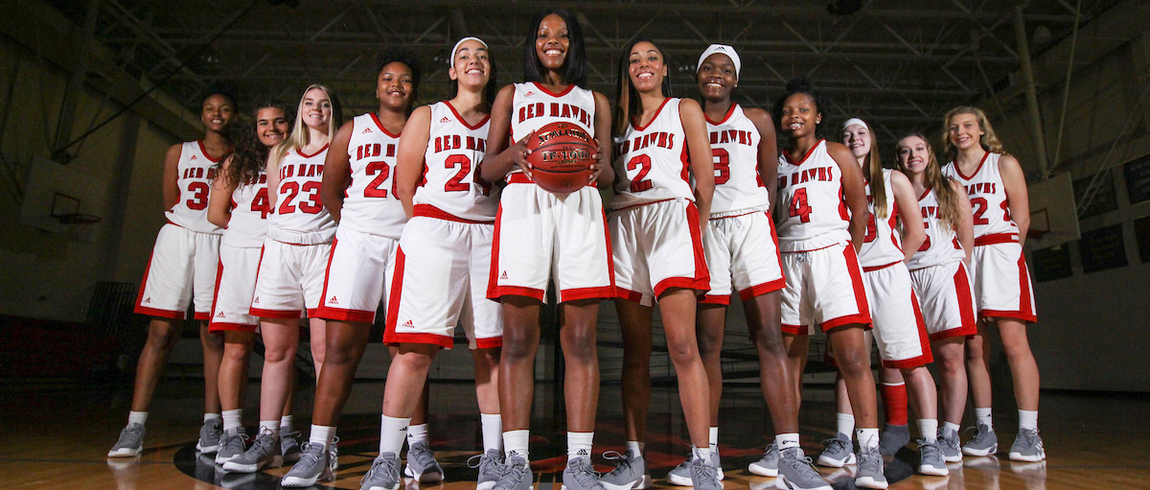 Media Contact