The official quarterly newsletter
of Lake Michigan College
Winter 2020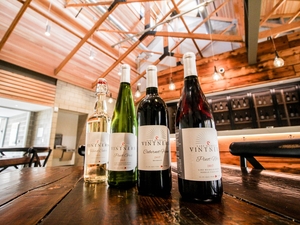 After two years in Baroda, Lake Michigan Vintners, the commercial teaching winery of LMC's Wine & Viticulture Technology program, officially opened its new tasting room on Jan. 11 in the Welch Center, 2774 E. Empire Ave. The move completes Lake Michigan Vintners' transition into the $7 million, 14,000-square-foot facility, which opened in August.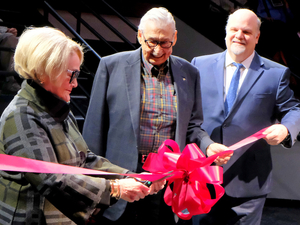 After months-long renovations, the Hanson Theatre rededicates the space to Merlin and Carolyn Hanson.
LMC's new Spanish Language Certificate of Achievement, which is open to all students, can be earned by completing four classes – Elementary Spanish I & II and Intermediate Spanish I & II – at LMC's Benton Harbor, South Haven, and Niles campuses.