Women's basketball team looking to build on success of last season
November 25, 2019
Lake Michigan College's women's basketball team is coming off a storied 2018-2019 season where they were one of 16 teams to reach the National Junior College Athletic Association (NJCAA) Division II Women's Basketball National Championship Tournament.
The Red Hawks finished 28-7 overall and 16-2 in conference play, giving the program its first outright Michigan Community College Athletic Association (MCCAA) Western Conference title since the 1996-97 season; the MCCAA State Championship – their first since the 2000-01 season – and the National Junior College Athletic Association Region XII District G Championship. It's the first time in program history that the Red Hawks have won all three championships in a single season.  
Jayla Bibbs led the Red Hawks in points, rebounds, and steals last season and is among a deep returning roster that also includes point guards Aymia Flowers and LaChelle Knox, and forward Delaney Basker, who has its sights set on a return trip to nationals. The Red Hawks entered the 2019-2020 season ranked No. 14 in the NJCAA Div. II Women's Basketball poll.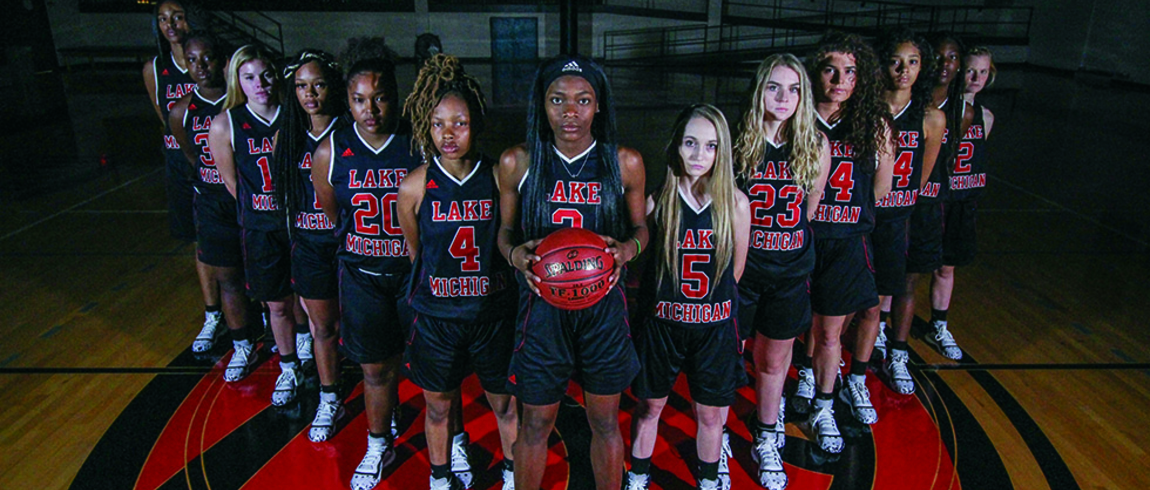 LMC Women's 2019 basketball team
Media Contact