Merlin Hanson, former LMC board member and philanthropist, dies at 94
June 23, 2022
The following article was originally published by The Herald-Palladium on June 22, 2022. It is being shared here with permission.
Merlin Hanson, a titan of Southwest Michigan industry, died Tuesday, June 21. He was 94 years old.
Hanson was previously the president and CEO of the Hanson Group, the corporation over Hanson Mold, Hanson Logistics, Eagle Technologies and Hanson Beverage. As a community leader, he was instrumental in founding Cornerstone Alliance and supporting Lake Michigan College, alongside several other causes.
On Tuesday, numerous community leaders expressed their admiration for Hanson's life and service to Southwest Michigan.
"Merlin had a never-ending passion for business and people and had a tremendous impact on so many lives in our community," said Hanson Mold President Dan Mitchell. "He was a great business leader. When you had the chance to hear him speak, you listened to every word. You wanted to be a part of what he was doing."
John Janick, the chairperson of the Cornerstone Alliance Board of Directors, said the economic development agency – which owed its existence to Hanson – sent condolences to his family.
"Merlin was a visionary, who not only created numerous companies, but was also among the strongest supporters for growth, opportunity and inclusion for everyone in Southwest Michigan," Janick said in a prepared statement. "His passion for arts, culture and economic development are just a few of the many ways that his legacy of giving and support will live on forever. We are all better off because of Merlin Hanson, and will cherish the time we had together."
But at his birth, Hanson was far from the industrialist he would become later in life.
In his words, his family wasn't just poor; they were "terribly 
poor." Both of his parents were deaf-mute, and his aunt took him in to teach him to speak. In prior interviews with The Herald-Palladium, Hanson recalled picking walnuts off the side of the road with his father to feed his family. The shells would stain their hands, a sign of their poverty.
Hanson never went to college, training as a tool-anddie apprentice. In the 1960s, he joined Weldun, then a small tool-and-die shop, becoming partner in just a few years.
The company grew, and Hanson took over as the owner in 1976, according to HP archives. He then sold the shop to Robert Bosch Corp. in the 1980s, keeping Weldun's mold operation. That mold-operation moved to St. Joseph Township and was renamed Hanson Mold.
Hanson went on to buy Hanson Logistics in 1989, growing the company to hundreds of workers and seven distribution facilities spanning more than 46 million cubic feet of capacity. Hanson Logistics was acquired by Lineage Logistics in 2021.
"Merlin was a great person, whose vision, work ethic and drive for success single-handedly changed Southwest Michigan. Merlin's companies provided careers for thousands of families throughout the region, putting food on the table, sending kids to college and supporting so many community organizations," said Cornerstone President and CEO Rob Cleveland. "Each of us who knew Merlin are better off that he was in our lives, and while I'm sad that he is no longer with us, I will celebrate Merlin for the incomparable legacy he leaves behind."
U.S. Rep. Fred Upton said Southwest Michigan was indebted to Hanson.
"Merlin Hanson's love for this community was as generous as the day is long. From Hanson Mold, one of the top U.S. engineering and tool and die businesses, to the initiation of Cornerstone Alliance, the Hanson Center at Lake Michigan College, sponsorship and leadership of First Robotics, and of course, the Merlin and Carolyn Hanson Hospice Center at Lakeland, these are just a few of the amazing ways he made our community better than when he found it," Upton, R-St. Joseph, said in a statement.
The connection was personal for the congressman as well.
"Merlin also mentored others to follow in his steps, so those benefits to the community will be lasting for many years to come and will be part of his enduring legacy. He was among my early supporters, and I am proud to have counted him as a friend," Upton said. "My prayers are with the Hanson family and with Merlin's many friends and loved ones who are mourning his passing."
'A humble, down-to-earth man'
Throughout his life, those who knew him best said his upbringing shaped him.
He was humble, said former Whirlpool Corp. and Cornerstone Alliance executive Jeff Noel. Despite his wealth and list of accomplishments, Hanson never acted like he was better than anyone else, Noel said.
Hanson and his wife, Carolyn, who married in 1982, convinced Noel and his wife to make Michigan their new home, Noel said, after six hours spent talking at the Hansons' patio.
"He walked the talk of being a humble, down-to-earth man. He just happened to be one of the smartest and most accomplished people I ever met," Noel said.
Hanson was not just a business partner, Noel said, but also a friend and mentor. He knew how to think big and push people, but was always kind and gentle when he did it.
Mitchell said he first met Hanson while he was an 18-year-old apprentice mold-maker at what was then Weldun. While listening to Hanson talk about the employees who had served the company for years and years, Mitchell knew he never wanted to leave his company.
"As a young person, when I worked at the plant, Merlin would walk through slowly, and he would usually have a cup of coffee in his hand," Mitchell said. "He always had a smile on his face, but he was always very slow and deliberate in the way he walked down. He would always call you by name. It had a big impact, just to be recognized by Merlin."
Community contributions
Hanson and his wife, Carolyn, gave millions to the community.
Their lead gift was $1.5 million to create the Merlin & Carolyn Hanson Hospice Center at Spectrum Health Lakeland, which started construction in 2012.
The pair also supported Lake Michigan College, both financially and through service on their board of trustees. Hanson was a trustee from 1982-91.
"Even after stepping down from his role as a trustee, Merlin maintained his interest and engagement with the college because he cared deeply about educational opportunities for all and this community," said LMC President Trevor Kubatzke in a prepared statement.
Berrien County Commissioner Bob Harrison worked with Merlin while Harrison was president of LMC.
"He was a self-made man, so gracious and considerate, giving back to the community..." Harrison said. "He was just one of those community treasures."
The county commissioner said if Hanson would hear about a need the college had, he would call Harrison and tell him to find out the cost, so Hanson could write a check. This generosity extended to other community organizations, Harrison said.
"Anybody who knew him treasured him," said Noel.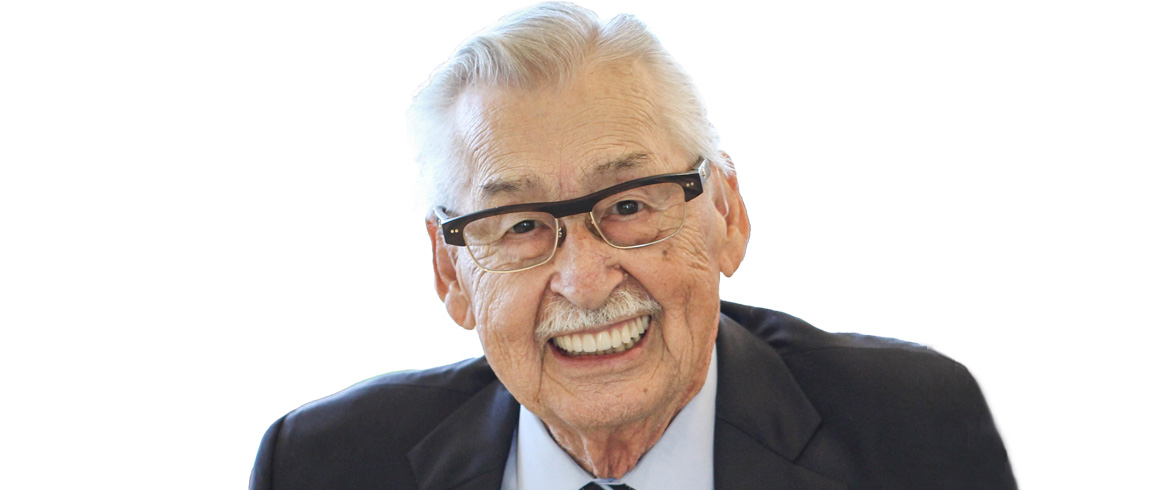 Merlin Hanson
Media Contact
Marketing & Communications Specialist