Have you always had a passion for the arts? If you like to draw or design, sing or dance, paint or perform – you'll love the visual & performing arts program at LMC. With focuses in art, graphic design music and theatre, you'll have a great foundation for your career. You'll learn the latest tricks, techniques and tools from instructors with real-world experience. Plus, you'll be able to practice and perfect your art in a wide variety of groups – from band to theatre and more.
With the performing and visual arts program at LMC, you can: 
Explore the state of your art. Even performing requires updated technology and techniques, and you'll find both at LMC. From exclusively Steinway pianos to contemporary theatres to the latest design technology and more, you'll be prepared for any artistic path. 
Set the stage for your future. You may have heard there's no future in the arts, but we disagree. Your time at LMC allows you to try a little bit of everything. From performing on stage to working backstage, creating fine art to crafting graphics and more, you can find the right art for your future.   
Get a schedule in tune with your life. The life of an artist doesn't follow your typical 9-to-5, and neither do our programs. We give you the option to work your way through school, practice your craft on the side and still get in your Gen. Ed. requirements. 
Consider the big picture. The performing and visual arts program is a great base for continuing your education. LMC has transfer agreements with a long list of four-year schools, and our advisors are here answer any questions. 
Majors at LMC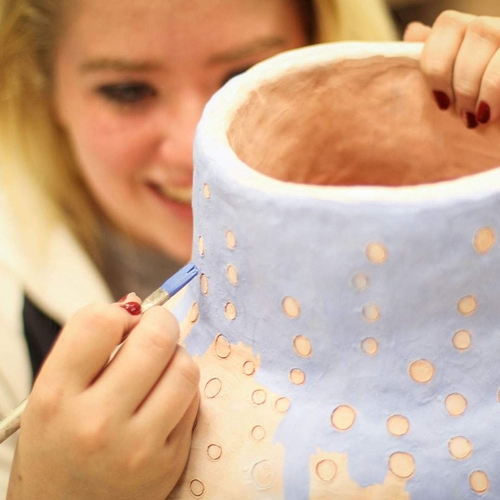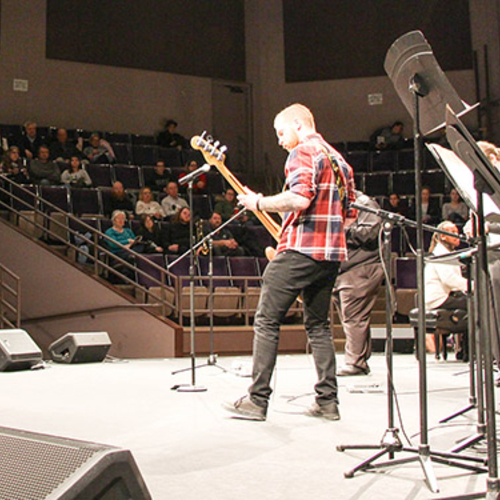 Visual & Performing Arts News
Ready to get started?
Learn more about the steps to becoming a student, or submit your free application today!
Ready to get started?
Connect with us! Request more information or apply today, and we'll send you everything you need to begin your journey at LMC.