Unlock the sweet taste of pastry arts
Learn high-level foundational skills in the chocolate industry. Our Chocolate and Confections Certificate of Achievement program focuses on current trends and emerging technologies in the chocolate and confectionery industry. You will design and produce artisanal chocolates, confections, and international desserts in the college's state-of-the-art culinary space. Classes also explore entrepreneurship opportunities as well as recipe and product development.
| Course | Credit Hours |
| --- | --- |
| Culinary 140, Overview of the Chocolate Industry | 3 |
| Culinary 142, Chocolate and Confections     | 3 |
| Culinary 144, Retail and Online Chocolate Shop Operations | 3 |
| Culinary 285, Fundamentals of Baking | 3 |
| Culinary 286, Advanced Pastry Class | 3 |
| Business 130, Professionalism in the Workplace | 1 |
The global confectionery market was valued at $210.3 billion in 2019 and is projected to reach $270.5 billion by 2027. It is listed as a Bright Outlook career by ONET Online. Bright Outlook occupations are expected to grow rapidly in the next several years, will have large numbers of job openings, or are new and emerging occupations.
If you are planning to transfer to a four-year college or university, you should become familiar with your chosen school's requirements. See your academic advisor for assistance in developing your student education plan (SEP) or visit lakemichigancollege.edu/transfer.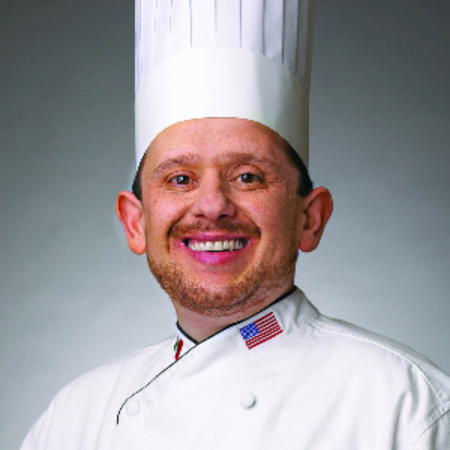 Faculty, Culinary Management
A Certified Executive Pastry Chef by the American Culinary Federation and member with more than 20 years of experience in
Read more
Ready to get started?
Connect with us! Request more information or apply today, and we'll send you everything you need to begin your journey at LMC.